There's still time to enter the Best VR/AR Experience category in the Broadcast Digital Awards 2022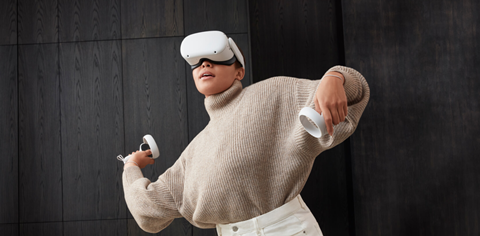 If you've created an outstanding VR and AR experience over the last 12 months, there's still time to enter the prestigious Broadcast Digital Awards 2022 as the entry period has been extended to 1 April 2022.
The 'Best VR/AR Experience' recognises the most immersive piece of VR or AR content created by a broadcaster or production company.
It honours AR or VR projects that take full advantage of immersive augmented or virtual reality to provide a user experience that would be impossible to achieve any other way.
The project should creatively and technically push the boundaries, have the 'wow' factor and really capture the imagination.
Judges will look for examples of technical innovation, access, interactivity and originality.
Both 360-video and CGI-only experiences will be considered.
If you'd like to find out more about the category and submit your project to the judging panel, visit https://www.broadcastdigitalawards.co.uk/.
The Broadcast Digital Awards 2022
The Broadcast Digital Awards will be held at The Brewery London on 5 July 2022. The Awards celebrate the most creative and innovative digital content from across the UK. The Awards consist of 23 categories that recognise and reward the most dynamic digital channels and programmes, effective and relevant second screen content, multi-platform projects and original content produced online.