The Awards return for a fourth year, with new categories and a focus on post-pandemic innovations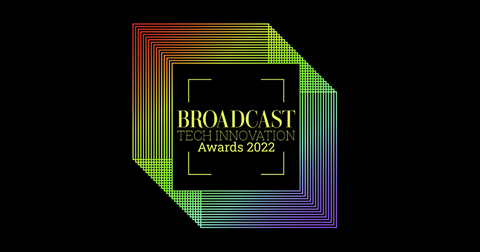 Broadcast has opened entries for The Broadcast Tech Innovation Awards 2022, which returns to The Brewery, London on 29 November 2022.
The Awards are now in their fourth year and celebrate the role technology plays in creating and broadcasting the most outstanding productions of the past year.
The Broadcast Tech Innovation Awards 2022 focus on the teamwork behind the productions, highlighting the outstanding creative and technical aspects of the projects.
The Awards are the industry's leading tech awards and uniquely celebrate the creative use of technology for TV production, post-production and broadcast.
The Broadcast Tech Innovation Awards 2022 honour the creative work and creative talent behind the year's best grading, audio post-production, virtual studios, VFX, AI projects, remote productions, AR and more.
This year's Awards will take place on the evening of 29 November 2022, at The Brewery, London. The awards follow the one-day event Broadcast TechFest, which is also held at The Brewery and offers a series of panels and session discussions focused on the key issues impacting the Broadcast Tech community today.
The awards qualifying period is from 2 August 2021 to 16 September 2022.
Once entries have closed, the Broadcast Tech editorial team will review all entries and select a shortlist. The Broadcast Tech Innovation Awards 2022' judging panel of industry experts will then help decide the winners.
The shortlist will be announced on Broadcast Tech website and our relevant social media channels.
Why attend the Broadcast Tech Innovation Awards 2022?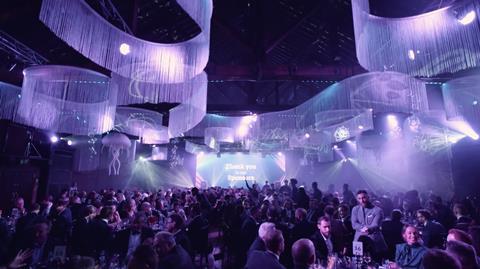 The Broadcast Tech Innovation Awards promises to be a brilliant night of celebration, recognising the fantastic creative and technical skills of the UK's televisual industry.
Don't miss out on your chance to celebrate with your peers, clients and the wider industry by joining us on the night. We look forward to seeing you on the night and, if you're entering the awards, wish you the best of luck with your entry.
AWARDS NIGHT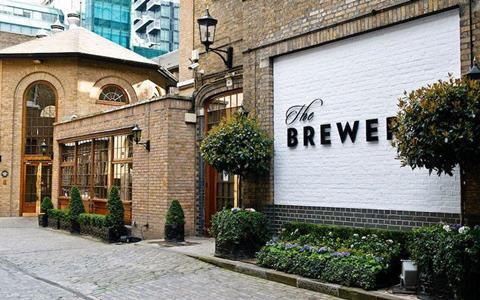 The gala dinner for the Broadcast Tech Innovation Awards 2022 takes place at the Brewery, Chiswell St, London, EC1Y 4SD.
Winning a Broadcast Tech Innovation Award is a huge accolade, and the awards night is a massive celebration of your success, showcasing your talents in front of 500 of your peers and clients.
Book your place at the Awards dinner now at https://www.broadcasttechawards.co.uk/book-a-table
Broadcast Tech Innovation Awards 2022: The categories
Best Innovation Project
Best Use of Creative Innovation in the Cloud
Best Use of Real-Time VFX (Virtual Production)
Best Use of Remote Production
Best VFX Project
Creative Use of AR and VR
Excellence in Audio Post-Production (Non-Scripted)
Excellence in Audio Post-Production (Scripted)
Excellence in Grading (Non-Scripted)
Excellence in Grading (Scripted)
Excellence in Virtual Studios
Innovative Use of Technology in Storytelling
Post-Producer of the Year
Post Supervisor of the Year (Freelance)
Standout Tech of the Year
Streaming Platform of the Year
Technical Innovation (Entertainment or Sport)
Young Talent of the Year (Post-Production)
Young Talent of the Year (Technical)
Special Recognition Award (not enterable)