Akhauri P. Sinha to run vfx house's purpose built Indian facility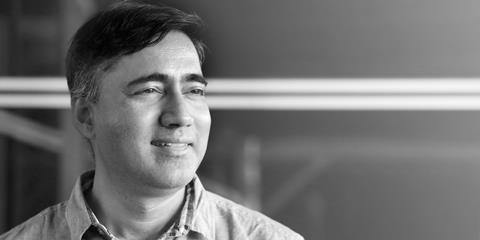 Framestore has appointed Akhauri P. Sinha as the managing director of its new, purpose-built Mumbai studio.
Sinha joins from Method, where he was managing director of the studio's Indian operations. He will report to Framestore's global managing director of film, Fiona Walkinshaw, and will be responsible for setting up Framestore's newest office, a facility based in Mumbai's tech district.
Sinha has worked across film, TV and VFX for over 20 years, with a career spanning companies such as Nimbus, MPC, BBC Studios and UTV (now Disney India).
During his VFX stints he has overseen the Indian VFX work on over 50 features, including Jumanji: The Next Level. Ford vs Ferrari, John Wick: Chapter 3 and Birds Of Prey.
"I've always loved how my role brings together business, creativity and technology, and Framestore exemplifies this", said Sinha.
Framestore said it will be making significant hires at the new Mumbai facility. The new office will work alongside Framestore's global network - predominantly its London and Montréal studios. Framestore's recent work includes Avengers: Endgame, Spider-Man: Far From Home, Wonder Woman 1984, His Dark Materials and The Witcher.
Walkinshaw said: "Opening in Mumbai echoes the rapid expansion of our Montréal studio and the launch of our new Pre-production Services - it's a strategic decision to meet industry demands and deliver excellent work. I'm delighted to have someone with Akhauri's experience onboard to lead our work in India."
"Akhauri brings with him expert, in-depth knowledge of India's VFX landscape gained from a lifetime working on major film and TV titles," says Framestore CEO Sir William Sargent. "This expertise is vital for the ambitious plans we have for Mumbai, and his experience scaling businesses and bringing together teams of high-performing creatives mean he's exactly who we need to put our new studio on the map."