120 VFX specialists currently work at the studio, with that number to increase quickly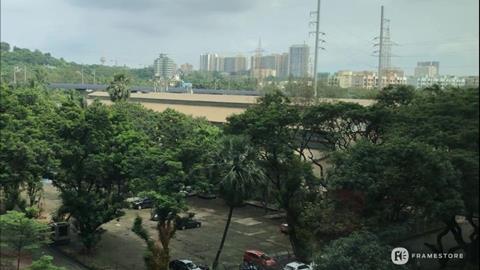 Framestore has opened a new VFX studio in Mumbai, India.
It currently houses 120 VFX specialists, but aims to grow that to a first phase of a 300-person team by early 2022 with hires in in areas such as compositing, tracking and CFX. This will be followed by a phase two that aims to see the studio then double in size by the following year.
The studio will work with film and high-end episodic clients, with titles such as The Matrix Resurrections, His Dark Materials, Fantastic Beasts: The Secrets Of Dumbledore and Spider-Man: No Way Home already using the space.
It is in close proximity to tech, film and TV production companies in Mumbai, being based in the Nesco IT Park in the heart of Filmi Nagari - which is in the Goregaon area of the city.
Akhauri P. Sinha, managing director for India, said: "While the pandemic delayed the physical opening we've already started to bond as a team, and the additional time has meant we've really been able to fine-tune and finesse what the studio can offer our artists.
"It represents a new high watermark for India's burgeoning visual effects sector, and the fact that we have such ambitious plans to expand and grow demonstrates our incredibly strong commitment to the city and the country's wider VFX industry."
Framestore CEO Sir William Sargeant explained the move: "The new Mumbai space represents part of a strategy that has seen an increase in studio locations. These plans include the integration of Method Studios' film and episodic teams, the growth of our pre-production services division and our R&D ambitions - plans that speak to scale and capacity, as well as the ability to predict and meet industry demands.
"On a human level, the studio speaks to our ethos and how we want to help our colleagues develop and progress. This is a state-of-the-art creative space designed with artists in mind, and with many new technology solutions being installed first in Mumbai it will, in some regards, be our most advanced location.
"Beyond the space and the tech, everyone working there will have access to our global training offer and, of course, the combined skill and knowledge of a community of thinkers and creatives who have been spearheading visual effects innovation for the past 35 years."