Purchase of Canon and Fujinon glass mean that over half of hire firm's stock of large box lenses is now 4K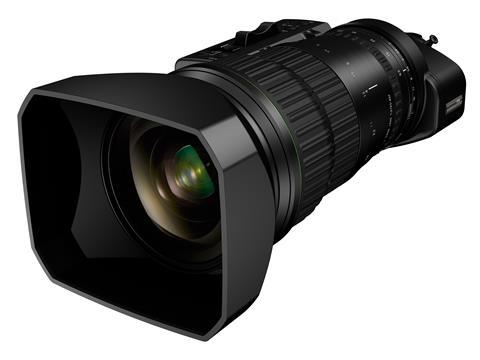 Hire firm Gearhouse Broadcast has increased its 4K focus by placing sizeable orders with both Canon and Fujinon for their latest 4K studio/field and ENG lenses.
The deals mean that over half of Gearhouse's global stock of large box lenses is now 4K.
From Canon, Gearhouse Broadcast has purchased multiple of its flagship 4K/UHD DIGISUPER 86 (UJ86x9.3B) 2/3" 4K field lenses as well as several of its CJ12ex4.3B 2/3" 4K wide angle portable lenses.
The Fujinon order includes several of its premium UA80x9 and UA107x8.4 4K 2/3" box lenses, along with the new UA46x9.5, which Gearhouse will take delivery of in early 2019.
"This is the third major investment we've made in 4K equipment in the last few months alone and highlights the growing demand we're seeing for 4K/UHD cameras and lenses to be used in the production of live or near-live content," said Gearhouse Broadcast Technical Director Peter Newton.
The new lenses will be distributed between Gearhouse Broadcast's offices in the UK, France, Australia, USA, Germany and Qatar.
This investment follows on from the announcement in May that Gearhouse Broadcast had increased its 4K rental stock with the purchase of 36 new Sony HDC-4300 4K/HD camera channels and a large quantity of Canon and Fujinon 4K and HD studio/field and ENG lenses.
Then in July, Gearhouse Broadcast Germany bought numerous Grass Valley LDX 86N series native 4K/3G/HD cameras.