The Cardiff offshoot of London-based Splice changes hands less than a year after opening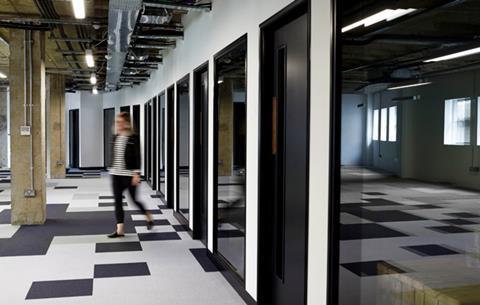 Leading Welsh post-production house Gorilla has snapped up Splice's Cardiff offshoot, gaining 7,000 sq ft of facility and production space in Mary's Street in the city centre.
Splice only opened its Cardiff office last year, citing proximity to the soon-to-open BBC Wales HQ as one of the key drivers in its first expansion outside of London. It has fibre links to its London facilities enabling collaborative working on projects across the different buildings.
The 30-room building cost £1m to create and was only completed less than 12 months ago.
The decision to sell so quickly is something of a turnaround for Splice, which had ambitions to use the building for the joint purposes of providing post-production services and production offices to clients within the same building.
The opening came at the same time Splice announced it was looking to expand its London facilities too, taking on a new building near Old Street, which again would combine post services with rentable production offices. The offloading of its Cardiff facility will enable Splice to focus its efforts entirely on its London expansion.
Meanwhile, for Gorilla, it enables it to gain market-ready post facilities in the heart of the city, to satisfy an increasing demand for post-production services as the Welsh market continues to grow. Furthermore, Gorilla says it has "always intended" to establish a city centre location near the new BBC headquarters and Creative Quarter in Cardiff.
Rich Moss, Gorilla managing director, said: "The growth in the indigenous market with companies moving to Wales has led to bigger and bigger projects that need flexibility to expand their productions. We have always worked closely with Splice, so this was a perfect fit in terms of ongoing link up with London centric post."
Splice co-founder Duncan Western, added: "While the opportunity to sell to Gorilla came unexpectedly, it was at the right time for us as we focus our team's efforts on our current London expansion and the growing market in the capital. We look forward to continuing our long-standing relationship with Rich and the team at Gorilla by collaborating on projects through our point-to-point fibre between the two cities."
Cllr Huw Thomas, Leader of Cardiff Council, said: "I'm delighted Gorilla has been able to acquire the staff and facilities of Splice based in the heart of the city Centre. This is a great example of a growing local business working closely with a recent investor to Cardiff and creating a strong collaborative model for future working which will benefit both businesses. Demand for space from the creative and digital sector continues and Gorilla will now have a state-of-the-art facility with which to support our growing cluster of businesses in the city."