Welsh post production house taps into growing demand in and around Cardiff
Welsh post production house Gorilla has expanded, launching a second facility in Cardiff.
The new facility in central Cardiff is near Gorilla's former base on Cathedral Road.
It includes 10 permanent edit suites with reception and technical assistance to compliment their HQ in Cardiff Bay.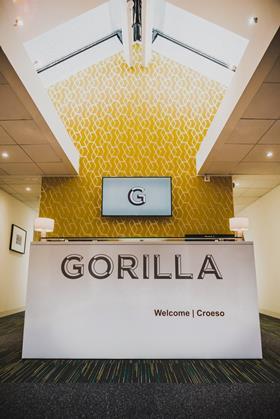 The expansion comes as broadcasters increasingly look to produce more content outside London. Cardiff Bay has emerged as a significant base for drama and high-end TV, while BBC Cymru Wales is in the process of moving into a new HQ in central Cardiff.
The first projects at the new facility include Teen Taxi (a 24-part series for the BBC by Dragonfly) and The Big Family Cooking Showdown (a 14x60 minute Voltage TV series for BBC2).
Gorilla is also set to increase the capacity at their current HQ at GloWorks in Cardiff Bay, with a new floor and 20 more edit suites and flexible production space.
As part of the expansion, Gorilla are recruiting additional staff.
Gorilla Group md Rich Moss said: "The industry has seen significant growth here in the past 12 months and we've been agile enough to expand to the demand and service our clients' needs."