Kelly arrives after five years at Grass Valley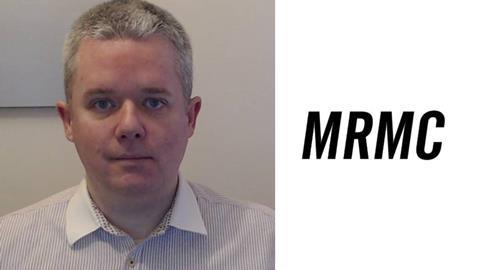 Motion control company MRMC, owned by Nikon, has appointed Graeme Kelly as its new head of broadcast products.
Kelly has spent the past five years at Grass Valley, starting as an engineering manager before moving to senior manager of multiviewer R&D. Before that, he spent five years at Snell Advanced Media, which was acquired by Grass Valley in 2018, as a principal design engineer and consultant engineer.
Much of his experience has come in the transiation from SDI to IP, and at Grass Valley worked on both SDI and IP interfaced multiviewers for the MV-8 Series. As senior manager he also assumed responsibility for the software-defined Kaleido IP multiviewing platform.
Kelly has also held positions at Snell & Wilcox, Gennum, Sigma Designs and Vutrix.
At MRMC, Kelly will work with head of broadcast Paddy Taylor on the broadcast division's range of remote camera solutions designed for studios to live sports productions. These include but are not limited to PTZs and robotic pods, real-time pan bar controls and automated player tracking software to the Polymotion Chat automated camera tracking solution.
Kelly said: "This industry is constantly changing because of technology advances and the clever application of that technology by engineering and design teams collaborating on research, development and approach to market.
"I am very excited to be joining a company at the forefront of extending technology into live broadcast and to helping my colleagues at MRMC continue to inspire and innovate new products and services."
Taylor added: "I am thrilled to welcome Graeme to the MRMC team and our expanding broadcast division.
"His passion for product and his technical expertise are clear for all to see and I know that with Graeme on board our drive for excellence can only attain new heights."