The company makes a major investment in updating its audio post-production facilities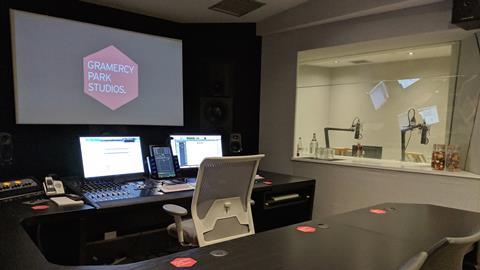 Post-production house Gramercy Park Studios has made significant upgrades to its audio facilities.
It has invested in Avid S6 consoles; Pro Tools | Ultimate software for sound design; a range of audio plug-ins, including iZotope RX 6, Serato Pitch n Time 3, The Enforcer, Turbine and Envy; Universal Audio 4-710D four-channel, tone-blending mic pre-amps; and an updated sound effect library with 10 new sound effects collections.
The investment enables Gramercy Park Studios to "meet the needs of wide-ranging customers, including the latest immersive audio formats, in a technically advanced, collaborative workspace."
HHB Communications and Scrub managed to upgrade, while AKA Design designed and manufactured the custom furnishings for the upgrade, including two main audio desks, crafted from aluminium framing with equipment racking and a premium finish.
Richard Ireland, managing director, Gramercy Park Studios, said: "Our upgraded audio suites are part of an ongoing expansion to ensure we continue to offer clients a complete, end-to-end service to stay flexible and keep the creative at the heart of what we do."
Guy Wilson, managing director at AKA Design, added: "We've designed and built all of Gramercy Park Studios' furniture, ensuring we keep the style and finish consistent with the interior's feel. The new integrated producer table in Studio 2 helps keep the operator and client closely connected during a session, while maintaining the best acoustic position and good sight lines to the screens."