Production services group buys Sydney-based outfit from Telstra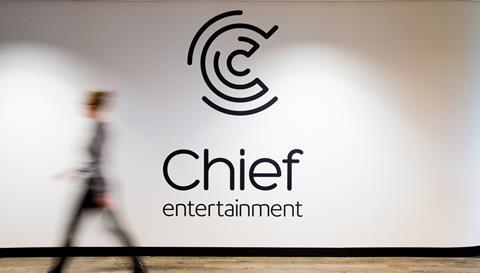 Gravity Media has agreed to acquire Australia's Chief Entertainment, a Sydney-based provider of live studio and production services, from Telstra Corporation.
Gravity Media currently operates in Australia under the Gearhouse Broadcast, HyperActive Broadcast and Input Media brands, and says the acquisition will complement the existing Input Media production centres in the UK as well as its Melbourne production and Sydney post-production facilities.
The transaction has not yet completed and is expected to complete by the end of August.
Chief Entertainment will continue to operate under its existing name and branding until it is fully integrated with Gravity Media's Australia operations.
Hamish Cameron, CEO of Chief Entertainment, will be stepping down as CEO but will continue to work with Gravity Media as it integrates Chief's operations with those of its existing Australian businesses. Under its new ownership, Chief Entertainment will continue to provide Telstra Corporation Limited with production services for its enterprise division, digital sports rights and media services.
Chief provides production services and digital media delivery services to TV networks, sporting federations, entertainment franchises, agencies and commercial brands.
With around 50 staff, Chief produces short and long-form programmes for both live and post-produced, as well as branded content and commercials.
This is the fifth acquisition that Gravity Media has made since securing investment from TowerBrook Capital Partners in September 2016.
In 2017 it took over sports production company Input Media, and Australian communications solutions company Stranger Designs. In March 2018 it bought Genesis Broadcast Services and rebranded it as Gearhouse Broadcast Germany. In July 2018 it acquired Proshow Broadcast, a supplier of mobile production solutions throughout the USA and Canada, which has since been integrated into Gravity Media's Gearhouse Broadcast USA operations.
John Newton, founder and CEO of Gravity Media, commented: "Chief Entertainment has achieved significant external revenue growth over the past three years, has an impressive customer base and is respected for the quality of the work it delivers. Our Gearhouse Broadcast and Input Media businesses have worked with Chief Entertainment for many years and we see it as a natural fit with our existing businesses in Australia."