Current managing director Ted Griggs will move to executive vice president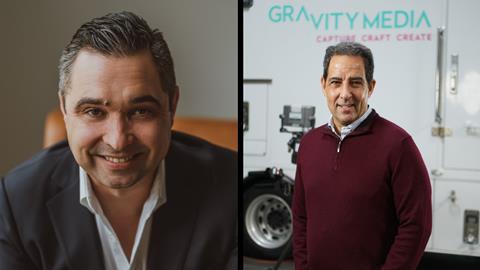 Gravity Media has appointed Sean Seamer as president of its US operations.
Current managing director Ted Griggs will continue to work in the region, moving to executive vice president to work alongside Seamer. He was only made managing director in October, joining after five years as group president and strategic production and programming leader at NBC Sports Group.
Seamer has spent the past four years as CEO of Supercars, which runs Australian touring car competition the Supercars Championship and works closely with Gravity. Before that he spent 13 years at Mediacom - finishing as CEO of its business in Australia and New Zealand from 2015-2018 after a short two-year break as CEO of GroupM. He has worked in San Francisco, London and Singapore through his career.
Griggs said: "I've been privileged to work alongside many bright and talented individuals at Gravity Media, I'm looking forward to continuing my goal of providing best-in-class client experiences in my new role. Sean is a natural leader and will be a great partner to work with as we build and grow the company's wider US presence in the months to come."
John Newton, founder & CEO at Gravity Media, added: "Sean brings a wealth of experience and knowledge of the media, sports and broadcast industries. His expertise will help to guide our ongoing innovations and keep us at the forefront of broadcast production technology. We're excited to have him join the team and work with Ted in his new role as executive vice president.
"With people and facilities worldwide, we take pride in truly understanding our clients' needs, offering cost-effective solutions that harness the best of the latest technologies. We've already seen significant growth across all markets, and with both Sean and Ted's background and drive for success, I'm confident that our US offices will continue to flourish."