VMI and Presteigne Broadcast reveal purchases
UK hire outfits VMI and Presteigne Broadcast have both made further investments in 4K to meet increasing demand from film and live sports capture clients.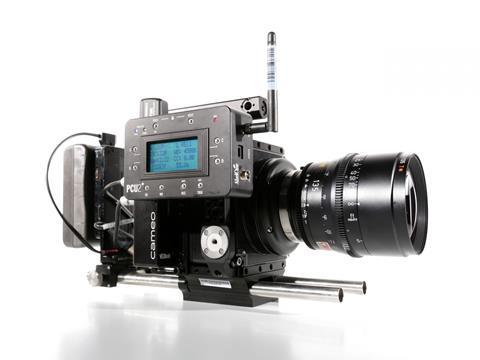 VMI has taken delivery of the Phantom VEO 4K, a compact version of the Phantom Flex 4K film camera, which captures 4K at 1,000 frames per second.
The ultra-slow-motion camera, which launched last September, is designed to be as versatile as its 'mini' rivals the Red Epic or Alexa Mini, and, weighing in at 2.5kg is light enough for shoulder-mounted use.
The camera hardware includes an on-board data archive function to transfer clips to C-Fast2 cards and a 10GB Ethernet capability to enable speedy data transfers on set when working with a DIT.
According to VMI the camera does not require a specialist operator and the company is planning to provide training for users in London and Bristol. The company's VEO 4K hire prices will start at £950 per day or £2850 per week.
Presteigne
Meanwhile Presteigne Broadcast continues its investment in 4K glass with the purchase of additional Canon lenses as it prepares for a busy year of live sport.
Presteigne recently received 33 new CJ12ex4.3B IRSE S/IASE S 2/3" 4K wide-angle portable lenses from Canon UK and will take delivery of additional 4K lenses in the coming months.
"We're facing growing interest from our customers for UHD solutions so investment in Canon's 4K lenses, particularly the CJ12ex4.3B is sensible given how well they perform," said Presteigne chief executive Mike Ransome.