Deal sees over one million ITN clips made exclusively available through Getty Images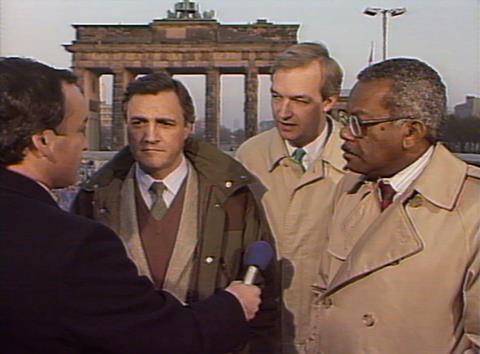 ITN and Getty Images have extended their global video archive partnership with a 'multi-year' deal.
The distribution agreement means that over one million clips of over 65 years of ITN news footage will continue to be available exclusively through the Getty Images platform.
The selection covers UK and international news, sport, entertainment, war, disasters, politics, the environment and royals. Historical moments such as the fall of the Berlin Wall, exclusive footage of Nelson Mandela in hiding, and access to royal engagement are included, as well as recent flashpoints such as the storming of the US Capitol building and the funeral of Prince Philip.
Tami Hoffman, head of News and Archive at ITN Productions, said: "ITN's archive is a visual repository of British cultural history and we are delighted to renew our partnership with Getty Images. Getty Images' international reach and editorial expertise has allowed us to build on the collection and continue to unearth new gems for audiences around the world."
Peter Orlowsky, SVP of strategic development Getty Images, added: "We are proud to have been working with ITN exclusively since 2016, and this multi-year renewal of our agreement is testament to the strength and success of our partnership. The quality of ITN's content combined with Getty Images' unrivalled strength in the global distribution of video content provides a compelling package to our customers around the world.