It will focus on services for the post-production industry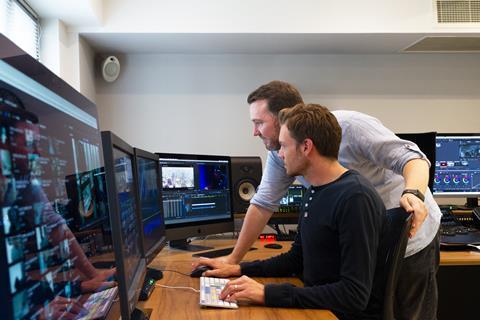 Jigsaw24 has launched a dedicated media business, Jigsaw24 Media.
The new organisation aims to shift Jigsaw24's approach from "product-led" to "services-led" and will focus its attention on post-production the in media and entertainment, education and corporate sectors. New solutions and services are expected to be announced in the coming months.
Working under media business director Jason Cowan, who was appointed in September 2021, Jigsaw24 Media will have dedicated sales, marketing, presales, professional services, systems integration, support and operations teams, offering solution design, consultancy, presales, product sales, support and managed services.
A number of Jigsaw24 stalwarts continue in the business, with Graham McGuiness as head of technical architecture, Neal Kemsley as solutions architect, and David Skeggs as strategy director.
New additions include Greg Abell, who arrives as head of media head of presales after 15 years' of broadcast engineering experience for the likes of Warner Bros, Molinare, and BBC Studios. There is also Ian Somerville, who will lead the Soho-based dedicated support team after 20 years in similar positions at Quantel, and more recent roles at Snell Advanced Media and Grass Valley.
Cowan said: "The media industry has been through a period of accelerated change over the last two years and has emerged stronger than ever with record-breaking investment and growth predicted over the next few years.
"Jigsaw24 is an established media services provider with a strong reputation and heritage, redefining our value proposition to match the new needs of the industry will ensure that we're part of that future success."
Jigsaw24 chief sales officer Tim Bodill added: "Our latest financial results are testament to the Jigsaw24 leadership team's response to the pandemic. By becoming highly entrepreneurial and revising our business strategy to capitalise on the opportunities that the pandemic presented, we've not only survived but thrived during the last two years.
"Similarly, this new strategy for our media business will take us into the future with a proposition that attracts both existing and new customers."