London College of Communication will also offer a three year BA in virtual reality next year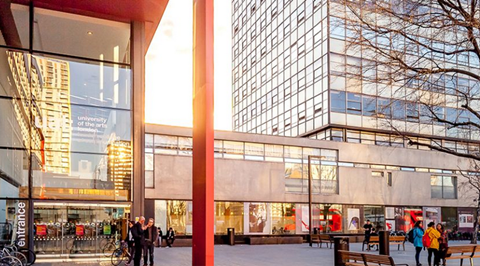 London College of Communication (LCC) is launching a Virtual Reality MA in October – one of the first of its kind in Europe.
Part of the University of Arts London, the LCC course will help students to create immersive visual narratives for industries such as film & media, advertising, and charity work.
Firms such as Framestore and Visualise will contribute to the year-long course.
LCC will also offer a three-year bachelor's degree in virtual reality beginning next year.
It has a dedicated VR classroom opening this autumn, equipped with
tethered headsets such as Oculus Rift and HTC VIVE Pro headsets for room-scale VR, equipment for mobile VR, Unity Engine software on each PC for VR development, motion capture suits, and an infinity cove green screen.
London College of Communication says it is launching the courses with the aim of closing the skills gap between education and employment in the emerging VR industry
MA Virtual Reality course leader Ana-Despina Tudor said: "As more film and media companies experiment with VR content, we're seeing increased demand from the wider industry for skilled virtual reality experts."