Amazon Prime's US Open coverage is suffering from big delays compared to the live TV broadcasts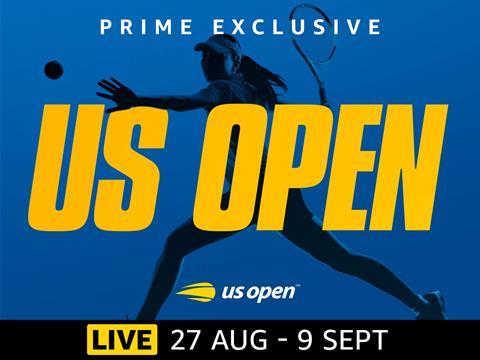 Amazon Prime's US Open coverage is being dogged by latency issues, with streams running up to 44 second behind the live TV coverage, according to tests run by real-time streaming company Phenix.
Using two testers in the UK – one streaming the US Open using the Amazon Prime Video in-browser app on an Asus Chromebook Flip and the other watching on a OnePlus 3T mobile phone running the Prime Video Android App – the latency was measured against the live linear ESPN broadcast in the US.
The tests were made during the final set of the match between Roger Federer and Benoit Paire on 30 August 2018. Both devices were using the same WiFi connection.
Phenix's test team found streaming on the Amazon Prime Video Android App was around 12 seconds behind the linear ESPN broadcast, but the in-browser stream was much worse, lagging 44 seconds behind the live ESPN linear broadcast.
Phenix chief marketing officer Jed Corenthal said: "British consumers are not asking for much, just that when they are watching a live sports event like the US Open the action is high quality, not constantly freezing or buffering, and that it is actually live, and not delayed by almost 45 seconds. Tennis fans are rightly irritated that the best Amazon can offer is still a step down from the coverage they are used to from terrestrial and subscription TV packages. Many will be put off by the experience, especially if the feed on their TV is 30 seconds behind the feed on their phone."
Amazon Prime won the exclusive UK contract to the major tournament in April, in a five-year deal which was reported to include live and on-demand rights and have cost some $40m (£30m).