Concerts from historic venue will be made available via virtual reality, allowing fans around the world to 'attend' shows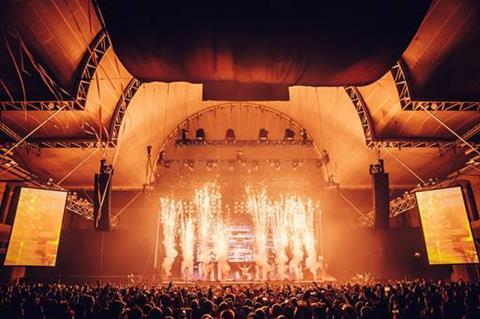 MelodyVR has struck a partnership deal with Alexandra Palace Trading (APTL), which sees the technology company granted exclusive rights to capture concerts across the Palace and Park in virtual reality.
MelodyVR will live stream real-time concerts via VR and offer virtual tickets to sold-out shows, enabling an unlimited number of fans to 'attend' in-demand concerts around the globe.
The concerts, as well as virtual tickets, will be available to purchase via the MelodyVR app, on Oculus Go or Samsung Gear VR virtual reality headsets.
The deal builds on Alexandra Palace's history of broadcast innovation. The BBC launched the world's first high-definition television service from the Palace in 1936, while the medium was still in development.
MelodyVR offers people access to a library of immersive and interactive virtual reality music experiences from artists such as Imagine Dragons, Bebe Rexha, Wiz Khalifa, Fall Out Boy, Niall Horan and The Chainsmokers.
APTL commercial director Lucy Fenner said: "Through this partnership, even more people will be able to experience the magic of a gig at Alexandra Palace as well as introducing this iconic venue to new audiences around the world."
APTL is the wholly owned trading subsidiary of Alexandra Park and Palace Trust - the charity responsible for restoring and maintaining the North London venue.