DNEG VFX supervisor and Milk VFX producer arrive to strengthen the team.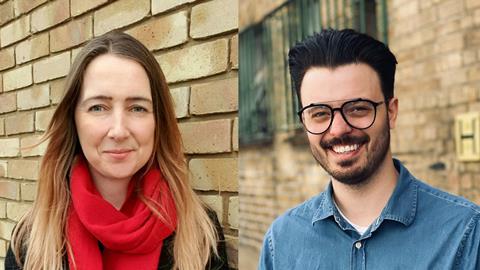 MPC Episodic has announced a double hire to its VFX team, with former DNEG VFX supervisor Sheila Wickens and ex-Milk VFX producer Rory Knight-Jones joining the company.
Wickens and Knight-Jones will be VFX supervisor and VFX producer repsectively, and bring experience from shows such as Doctor Who, Big Little Lies, Harlots, and The Old Guard.
Both have formerly worked at MPC, and Wickens said of her return: "I'm very happy to be back with MPC and joining MPC Episodic in what is an especially exciting and interesting time for the world of television and streaming. We can't wait to share the projects we're working on with the world."
Williams added: "It's an exciting time for us as we continue to strengthen our team in key areas, whilst working closely with our clients on amazing projects, and there's more news to come as we further expand our team."
Episodic was founded in January 2020 in London, and has since expanded to Berlin, Bangalore and LA with clients including BBC Studios, Apple TV Plus, Amazon Studios, Sky Studios and HBO.