Sky to broadcast Isle of Wight Festival 2018 live with 4K images and immersive sound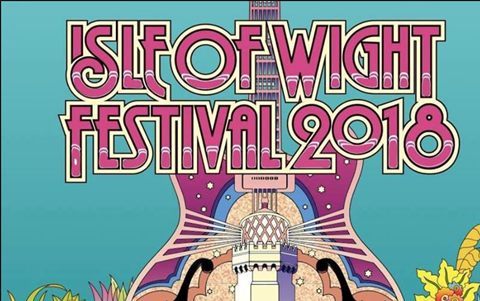 Sky's live coverage of the Isle of Wight Festival 2018 will be broadcast in high-quality 4K UHD with Dolby Atmos immersive sound.
19 hours of live music from the festival will be broadcast on Sky One and Sky Arts via the Sky Q set-top box. There will also be additional recorded content in UHD and Dolby Atmos for various platforms across the four days of the festival.
The content will be produced by CC-Lab, which has worked on the show for the last five years. Justin Rees, executive producer at CC-Lab, said: "Last year was the most immersive event ever produced, but now with the addition of Dolby Atmos combined with UHD, it will be an 'as if you were there' quality. Dolby Atmos will create an all-enveloping 3D sound experience and, with the added dimension of height, this will place the viewer right in the centre of the crowd and the very heart of the festival."
Phil Edgar-Jones, director of Sky Arts, adds: "We strive for firsts at Sky One and Sky Arts, and we've done it again this time with the combination of expanding the breadth of our coverage on Sky Q and investing in the very best technology available to cover a live event."
The Isle of Wight Festival takes place from 21-24 June 2018 with a line-up including Depeche Mode, The Killers, Kasabian, Liam Gallagher, Manic Street Preachers and Van Morrison. All the live footage on Sky will be in UHD, while Dolby Atmos audio will be available during a number of live performances throughout the weekend.