US-based ultra-slow motion and robotic camera specialist bought by broadcast services firm NEP Group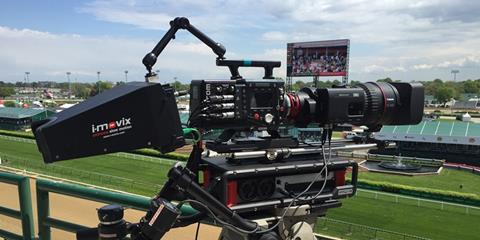 NEP Group has acquired ultra-slow motion and robotic camera specialist Fletcher Group.
The deal comes just months after the two companies collaborated to provide a robotic camera system for the Wimbledon Championships.
Based in the Chicago-area, Fletcher has been in business for nearly 30 years and has provided cameras for major sporting events in the US, as well as for political and entertainment events such as presidential debates and the Oscars Red Carpet.
NEP Broadcast Services global president Mike Werteen said: "Through this acquisition, our clients now have access to cutting-edge ultra-slow motion and robotic camera technology and expertise along with NEP's variety of broadcast services."
Fletcher's AI-based auto-follow camera system is designed to follow and record the movement of players, and was implemented on seven courts at Wimbledon this summer. Fletcher also provided the technology for nine courts at the US Open to track players' movements during matches on the outer courts.
In addition, Fletcher invented several proprietary camera angles now commonly seen by audiences worldwide: shots from "above the rim" on top of basketball backboards, in-net cameras for hockey and rail cams in front of press tables.
Fletcher president Dan Grainge said: "I'm proud of all we've accomplished at Fletcher and know that combining our talents and technology with an industry leader like NEP will take our business to the next level."
The Fletcher brand will remain. Grainge will continue to lead the Fletcher team and will report to Mike Werteen, global president of NEP Broadcast Services.