New awards scheme aimed at nascent engineering talent in the UK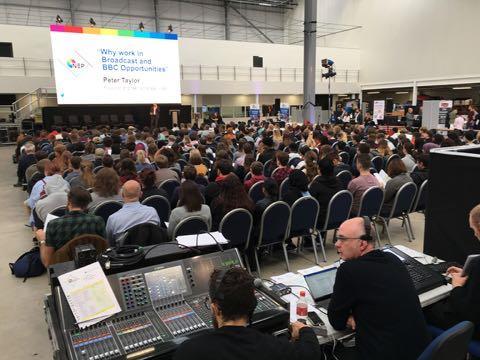 OB provider NEP UK has launched a new awards scheme aimed at nascent engineering talent in the UK.
The NEP UK Education Awards offer prizes including an entry-level position at NEP UK and mentorships.
Open to UK-based students studying a broadcast technology-related subject, the award entries can be submitted by individual students or teams.
The entry period opens on 1 December 2019 and will close on 1 March 2020, with details of the entry criteria available on the NEP UK website and social media platforms from 1 November 2019.
The overall 'Student of the Year' winner will be offered an entry-level position with NEP UK, including financial support to complete a Post Grad Diploma in Outside Broadcast.
The winner of the NEP Values Award will receive a 1:1 10 month mentorship with Steve Jenkins, President, NEP UK & Ireland, plus a financial award of £500 to be put towards further learning.
The winners of the Team Award will enjoy an all-expenses paid day at NEP's HQ, shadowing a department or project, plus 10 month mentorships with NEP staff, and a day of work experience on a real-world project.
There will also be an exclusive "MAMA Youth" award given by Bob Clarke, CEO of MAMA Youth Project for an individual to spend time on set at Sky Studios during the recording of What's Up TV for Sky One.
NEP UK will also open its doors for the fifth annual Student Open Day (pictured above) on 2 April 2020, which last year attracted over 450 broadcast technology students from across the country.
Steve Jenkins, President of NEP UK and Ireland, said: "We are extremely proud to offer these educational initiatives that encourage young people seeking to join our industry."