Panavision's high-end 8K camera launch at the BSC Expo show in London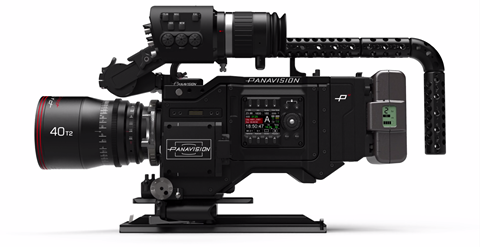 The BSC Expo seems to be becoming the 'go to' place for camera launches with Panavision the latest company to use the event to introduce a new model, the Millennium DXL2 8K camera.
The camera merges Panavision's optics and camera architecture with Red's Monstro 8K VV sensor, and Light Iron's colour science, and "builds on the success of the Millennium DXL," says Panavision.
The DXL2's predecessor, the DXL has been used on more than 20 feature films as well as numerous television shows, commercials and music videos.
"It's absolutely beautiful to look at. For me, the Millennium DXL2 is a no-brainer," John Schwartzman, ASC
The Red Monstro 8K VV sensor in the DXL2 provides 16-plus stops of dynamic range with improvements in image quality and shadow detail, a native ISO setting of 1600. It records in ProRes 4K up to 60 fps.
Talking about the launch of the DXL2, Michael Cioni, senior VP of innovation at Panavision and Light Iron, said: "Panavision's vast inventory of advanced large-format and anamorphic optics combined with Red's Monstro imager expands what's possible, allowing filmmakers to create radically inventive and powerfully cinematic images."
One of the first cinematographers to have tried out the camera, Oscar nominee John Schwartzman, ASC, adds: "When you take an 8K image and super-sample it, it only gets better. It's absolutely beautiful to look at. For me, the Millennium DXL2 is a no-brainer. It's something I would use on anything."
The DXL2 camera is available to rent now exclusively from Panavision. For more information, click here.