Visual effects firm, whose credits include Game of Thrones, hires former Zodiak Americas boss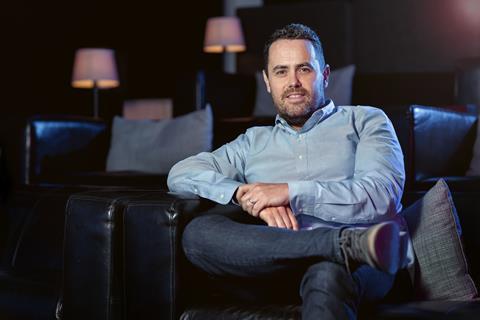 Visual effects firm Pixomondo has named former Zodiak Americas CEO Jonny Slow as its new global chief executive officer.
British-born Slow began working with Pixomondo at its Los Angeles headquarters last autumn to help the company plan its next steps for growth, following an investment by London-based Mayfair Equity Partners. One of those steps was the announcement of an eighth Pixomondo office opening in Montreal this year.
With Pixomondo's new ties to the UK, the company says it plans to explore putting down deeper roots in Europe beyond its current facilities in Germany.
Slow will work closely with Pixomondo founder and president Thilo Kuther, as well as the new Mayfair shareholders.
He now joins Kuther, COO Sara Mustafa and CFO Alexi Papadakis to oversee the running of the Pixomondo group, which include studios in Toronto, Vancouver, Frankfurt, Stuttgart, Beijing and Shanghai.
Recent Pixomondo projects include the eighth and final season of HBO Game of Thrones and providing media for Aerosmith's Las Vegas Residency, Deuces Are Wild, at Park MGM resort.
Kuther said: "The addition of Jonny to the team alongside the financial firepower of Mayfair is a compelling proposition, as we continue to build on the foundations of our past, and address the opportunities for Pixomondo in the future."