Ross talks tech innovations during Covid-19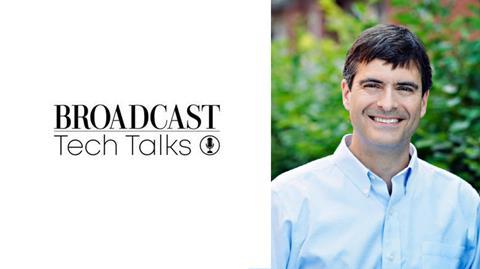 David Ross, CEO of Ross Video, talks to Broadcast Tech editor Jake Bickerton about how Ross Video has addressed the many challenges of the pandemic.
The Canadian company offers a plethora of products and services in more than 100 countries that are used by television networks, sports teams and stadiums, esports producers, live events and production companies.
A big focus for Ross during Covid-19 has been on its Ross Mobile Production division, which provides OB and studio services, predominantly for sports and esports.
As soon as the pandemic hit, it started utilising robots on-set to reduce the amount of staff required, and created a fully decentralised production environment that enables production/gallery staff to work in isolation from any location, including their homes.
During the podcast, David also talks about the pros and cons of cloud working and his concerns about cloud security, and being able to work at higher resolutions such as 4K UHD in the cloud.
He also covers the fragmentation of content; the growth of esports; the automation of sports production; his predictions for 2021; and how Ross Video chooses which innovations it will focus on and bring to the market.