The Broadcast Tech Talks podcast turns the spotlight on the post-production industry's rapid transition to the cloud during the corona pandemic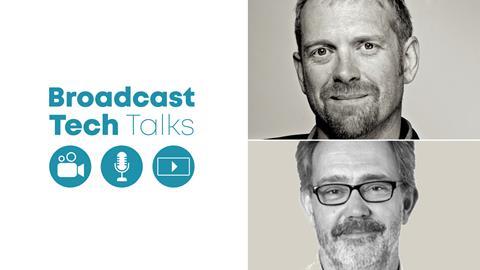 Rich Moss, managing director of Cardiff-based post-production house Gorilla TV, and Jigsaw24 sales director Rupert Watson join Broadcast Tech editor Jake Bickerton for episode #10 of the Broadcast Tech Talks podcast series.
The three chat through the plethora of tech available, enabling post-production houses to transition overnight from office-based to cloud-based remote home working.
Gorilla and Jigsaw24 work together at the cutting edge of post-production, with Gorilla having a long history of innovating in new workflows to continually enhance its service to clients.
This informative podcast explains the practical benefits of products such as Avid Edit on Demand, Deja Edit, and vMix in enabling post houses to ensure business as usual and the same high-end service levels while their staff work from home.
The podcast also looks more broadly at cloud-based working and how remote collaborative working will be further enhanced over the coming months as the industry beds in for an extended lockdown.
Jigsaw24 is our sponsor for this Broadcast Tech Talks podcast.
Jigsaw24 provide technical support for audio and video workflows, including hardware, software and infrastructure.
If you want to partner with us on a future podcast please get in contact with Broadcast Tech magazine's Richard Hewes.
You can email Richard by clicking here.
You can subscribe to the Broadcast Tech Talks podcast series in TuneIn, iTunes, Spotify and the Apple Podcasts.