Final Pixel explain everything you need to know about virtual production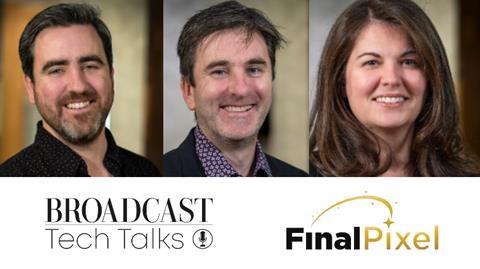 Virtual production experts Final Pixel provide invaluable insight into the burgeoning world of virtual production.
Final Pixel's Monica Hinden, Chris McKenna and Michael McKenna join Broadcast Tech editor Jake Bickerton to talk in-depth about what virtual production offers producers; the long list of advantages for filmmaking in an LED Volume stage; and the planning and approach required to maximise the potential of virtual production.
The Final Pixel team bring to life the world of virtual production through real-life examples, showcasing where they have worked with a wide range of clients across a variety of genres to create fully immersive environments that make great use of real-time, in-camera VFX.