TV studios expert Piers Read argues for a new approach to creating studio facilities in the UK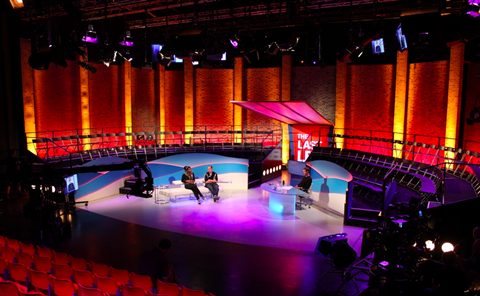 Ex-Wimbledon Studios managing director Piers Read on why he believes there needs to be a shake up in the film and TV studios sector in the UK. Read argues the time is right for the UK to follow the model of the US where studios are finely honed entertainment hubs, servicing producers, creatives and consumers in equal measure.
"When I resigned as MD of Wimbledon Studios in 2014, following a dispute with the freeholder, I couldn't have envisaged the journey I was about to embark on. A journey that has broadened my horizons beyond the film and TV industry.
I've been privileged to work with top developers in the UK on schemes such as the Custard Factory in Birmingham and the Old Granada Studios, Manchester. Both at the time championed TV studios, making a lot of noise in an ever competing market. The latter is now happy hosting single camera productions and prime time studio set builds.
This experience taught me some invaluable lessons. How film and TV studios are often used as pawns as part of a planning guise and how studios can be used as marketing ploys to sell residential.
But do these approaches actually do more harm than good to the TV and film industry?
It goes without saying that mixed-used development schemes, that tie-in studios, are important because they attract footfall.
My company helps curate and nurture such projects. Incorporating verticals of uses and revenues that 'wrap' around a studio model, allowing urban regeneration. We've helped introduce a number of symbiotic uses to bring places back to life. Bringing communities together to work, live and play.
The amount of studios spaces in the UK has dwindled. Teddington and Fountain are no longer, and The London Studios is closing later this year. There is a huge issue of demand outstripping supply at a time when the industry has a record high production output.
But why are these studios closing? Because UK studios need to move more with the times.
In LA, audience members and crew get the whole hospitality experience that benefits everyone, with waiting rooms, entertainment and other amenities available to the production teams.
When it comes to the consumer, the States realise the virtues of creating a whole visitor experience. Studio complexes offer top class entertainment and food and beverage, helping to generate employment, footfall and training opportunities.
It's time the UK caught up. My view is London needs a world class studio complex, befitting its reputation as one of the most popular film locations and creative hubs on the planet.
As part of a consortia, I am hoping to bring to fruition our vision for a new film and TV studios as part of a major development in London.
A brand new neighbourhood that stands to become a major entertainment destination; a 'Creative City' of sorts. A place that is the beating heart of creativity in the capital and, critically, isn't just a development guise, but somewhere that will genuinely service the needs of the film and TV industry. It will also be a leisure and entertainment hub to its surrounding communities.
It will be a brand new complex, with cutting edge facilities in the right location with the right size and scale, with outstanding tech and digital infrastructure to support the latest workflows and practices both on and off camera. A place run by creative people, for creative people.
Watch this space…"
Piers Read is managing partner of Time and Space Co.