LED lighting specialist will invest money in research and development for new products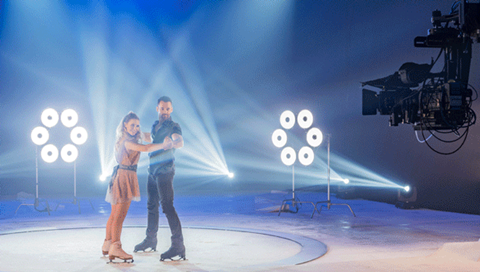 LED lighting specialist Rotolight has secured £5m equity investment from Octopus Investments.
Rotolight said the growth capital funding will be used to invest heavily in research and development to deliver 15 products in the next five years as well as marketing and international expansion.
The investment will also lead to the creation of a number of new jobs at Rotolight's headquarters at Pinewood Studios.
Rotolight lighting technology includes the Anova PRO 2 professional studio light that has been used by the BBC, ITV's Dancing on Ice, EA Sports and Disney.
Richard Court, head of development capital with Octopus Investments, said: "The company has developed a range of market-leading products backed by substantial IP, and our growth capital will be used to further develop the product range as well as capitalising on extensive international expansion opportunities."
Rod Aaron Gammons, CEO of Rotolight, said: "We are delighted to secure Octopus as part of our team for what will be a very exciting time ahead; delivering on our ambitious plans for growth and developing products that change the way photographers and filmmakers work with light, enabling them to be more creative and efficient in their work than ever before."
As part of the deal, Rotolight has appointed former MD of Dixons and CEO of Jessops, Christopher Langley, and Martin Wood, formerly of Tetley Group and Hozelock Group, to its board, as chairman and chief financial officer respectively.