Profiling productions cut on Final Cut Pro X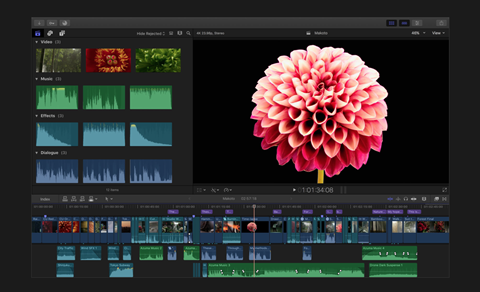 Soho Editors is hosting an event at IBC 2017 called FCPXWorld In Broadcast, designed to "showcase the strengths of Final Cut Pro X in the broadcast arena." The event centres on a series of "high-end" case studies of broadcast productions that have cut on Final Cut Pro X.
FCPXWorld will take place this weekend – Saturday 16 and Sunday 17 September – at Spaces Zuidas. The venue is close to the RAI and is the same location previous Final Cut Pro X events at IBC have taken place. A free shuttle bus will pick up and drop off visitors outside the main doors to Hall 7.
The user case studies at FCPXWorld cover sports, news, docs, prime time television series and features. It promises "award-winning professionals from Singapore and Russia presenting their work and explaining their workflows with Final Cut Pro X."
As well as case studies, an assortment of companies, including Lumaforge, Codex, CoreMelt, Intelligent Assistance, Softron, Codex, Quad Logic and Malgn will demo products for Final Cut Pro X at the event.
Click here for detailed information about the event, including presentation schedules and registrations.