Eight VR projects on display as part of London College of Communication's postgraduate shows this week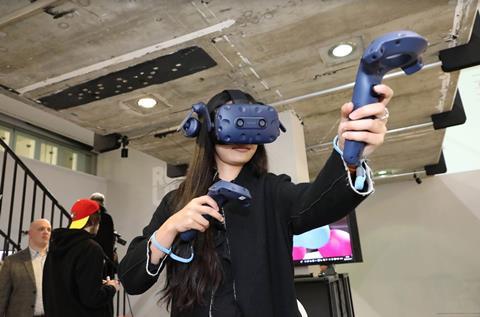 The first graduating cohort of students from Europe's first MA Virtual Reality course are to reveal their final projects in a London exhibition this week.
Eight students from London College of Communication, UAL will be revealing projects spanning mixed reality, games and interactive immersive experiences at a free exhibition in Elephant and Castle from 4 to 7 December 2019.
One project is a sound-based experience where users interact and influence a music soundtrack as they move around the environment.
Another student project focuses on the experiences of gender dysphoria, allowing users to interact with objects relevant in in the construction of identity of a transgender person, while another allows users to take control of a heart bypass surgery. Other projects span fun VR games and abstract VR experiences.
The work will be exhibiting as part of LCC Postgraduate Shows 2019: Show 2, which will also feature the first projects from the College's MA Visual Effects and MA 3D Computer Animation courses, alongside other Design and Screen courses in games design, illustration, filmmaking, data visualisation, animation and more.
LCC Postgraduate Shows 2019: Show 2 exhibits at London College of Communication in Elephant and Castle.
Ana Tudor, course leader for London College of Communication's MA Virtual Reality course, said: "After a fascinating 12 months of leading London College of Communication's MA in Virtual Reality, I'm incredibly excited that students are set to reveal the boundary-pushing projects for the first time."