Eight industry cyclists cycle to Amsterdam to raise money for anti-landmine charity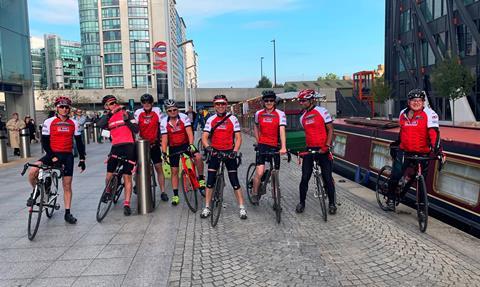 Eight cyclists from the TV industry rode all the way from London to this month's IBC show in Amsterdam, raising over £27,000 for charity.
The Superhero bike ride, now in its third year, raised the money for MAG International to help make the world landmine free by 2025.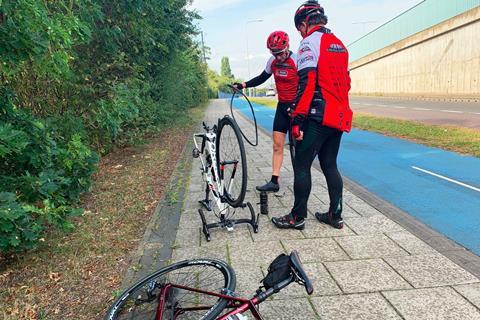 The Superheroes cycled from London to Bristol on 31 August / 1 September, and then from London to Amsterdam on 10 / 11th September. They had over 90 corporate sponsors including Offspring Films, Sony, Panasonic, Fujinon, Canon, ARRI, JVC, RED and over 19 rental companies.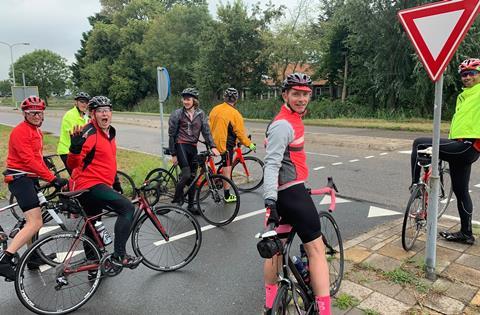 The 150 mile ride from London to Amsterdam took the team a total of 12 hours and 20 minutes over two days.
Barry Bassett, the managing director of broadcast and camera rental firm VMI, headed up the 3rd year of the 'Superhero' campaign. In the first year of the ride in 2017, it raised £12,500 and last year managed to raise more than £22,000.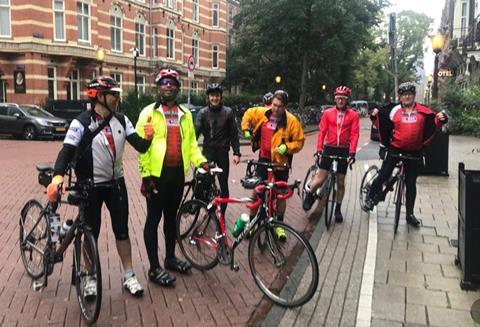 To donate, see: https://www.justgiving.com/fundraising/superhero2019