Industry initiative is backed by over 90 corporate sponsors and 19 rental companies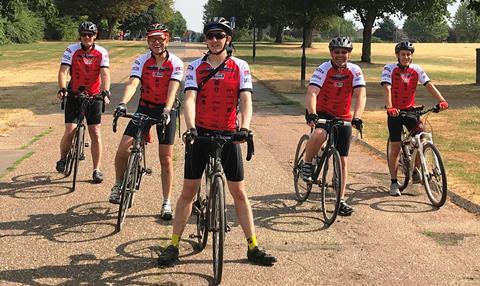 An industry bike ride is aiming to raise £25,000 to help the charity MAG to clear all of the world's landmines by 2025.
Barry Bassett, the managing director of broadcast and camera rental firm VMI, is heading up the 3rd year of the 'Superhero' campaign, which has so far raised over £60,000.
The Superheroes are cycling from London to Bristol on 31 August/1 September and then from London to Amsterdam on 10/11 September and have over 90 corporate sponsors including Offspring Films, Sony, Panasonic, Fujinon, Canon, ARRI, JVC, RED and over 19 rental companies.
They are just short of £2,500 of their £25K target, so if anyone would like to help them to support this campaign, please visit www.vmi.tv/superhero.