The Farm founders Nicky Sargent and Vikki Dunn to reinvest in expanded business following acquistion by LA post house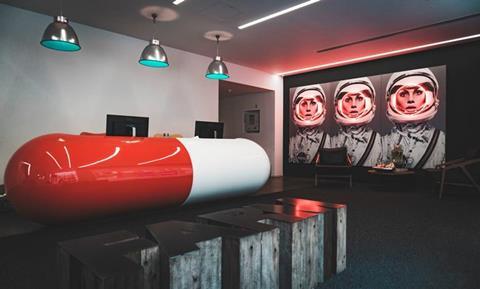 The Farm Group has confirmed its sale to Los Angeles-based post and VFX firm Picture Shop.
Reports of the deal first emerged earlier this week in The Sunday Times, which said that WPP was on the verge of selling its 75% stake in The Farm Group in a deal that values the company at around £50m.
Launched in 2016 by former Deluxe Media exec Bill Romeo, Picture Shop is backed by the private equity firms Trive and 5 Crowns.
It is Picture Shop's second post acquisition in two months: in May it acquired Vancouver based Finale. It also owns sound facility Formosa.
In a statement this morning, WPP said: "The sale is in line with WPP's new strategy as set out in December 2018, a key element of which is to focus on its main areas of business and simplify its operations through the disposal of non-core assets.
"WPP would like to thank all those involved with The Farm Group, and in particular co-founders Nicky Sargent and Vikki Dunn, for their contribution to WPP over more than 20 years. We wish them well as they begin their next chapter of growth with Picture Shop."
The terms of the deal were not disclosed.
Sargent and Dunn own the remaining 25% stake in The Farm, and will stay involved in The Farm and will re-invest in the expanded business.
Sargent and Dunn added: "We have grown from 12 people and six suites to nearly 400 people in sites across the UK and in Hollywood, so we thank WPP for letting us live the dream for the first few chapters of the Farm's history."
"Now, as content provision and services become a truly international business, we have bigger dreams so are excited to be joining up with Bill and his teams. Together, Picture Shop, Formosa, Finale and The Farm give the world's producers a seamless way to work across the Atlantic. That is why we are re-investing in the newly expanded group."
The Farm CEO David Klafkowski said: "This makes us the easiest purchase for any producer wanting excellent post production for their international product".
The Picture Shop founder and president Bill Romeo added: "Our strategy is to build a company that focuses on culture and philosophy. The Farm does both and I am delighted that they will be part of Picture Shop. This marks a very exciting step for Picture Shop and we now can offer our clients, wherever they may be based, top creative talent on a global scale."
With bases in London, Manchester, Bristol and Los Angeles, The Farm also operates the in-house post production teams for BBC Sport, broadcaster UKTV, and international television content company Freemantle. Recent projects have included Sky Atlantic's Riviera, the BBC's Baptiste, ITV's Downton Abbey and Netflix's Formula 1: Drive to Survive.
The Picture Shop's recent credits include The Walking Dead, NCIS, Hawaii Five-0 and Chilling Adventures of Sabrina
Cavendish Corporate Finance advised The Farm Group on the deal.