Nicky Sargent and Vikki Dunn's business reports discrepancy of less than 10%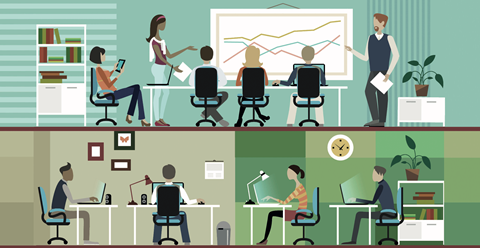 The Farm has revealed its gender pay gap is less than 10%, one of the lowest discrepancies in the WPP group.
The Soho-based post-house, which is run by co-founders Nicky Sargent and Vikki Dunn, has reported a mean 9.8% gap in favour of men, well down on the mean of 25.5% across the Martin Sorrell-owned group.
It is also significantly below the national average of 18.4%.
The Farm's median pay gap is 20%.
While some 9% of men received a bonus from The Farm in 2017, 12.8% of women were handed one, reflecting the make-up of its leadership team.
The figures emerged as part of WPP UK's gender pay gap report, which has been released ahead of government requirements for all companies of 250-staff or more to release the information annually.
WPP, which employs some 14,000 staff, said its group-wide gap reflected the fact that there are fewer women in senior executive roles.
WPP UK country manager Karen Blackett said the business does not struggle to attract female talent and ensured equal opportunities were open to all staff.
"Nonetheless, in common with the industry as a whole, we need to do more to change the gender profile of our leadership teams if we are to close our pay gap," she added.
"We are placing an even greater emphasis on the development of female leaders, which includes actively promoting best practice in recruitment, training, mentoring, parental leave and flexible working within our companies."
In October, the BBC revealed its gender pay gap is 9.3%.