Welsh expansion for London-based post house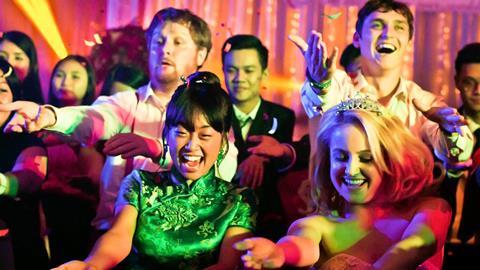 Picture post facility and colour grading specialist The Look, which is based in Margaret Street, London, has signed a five-year lease on a new office in Cardiff.
It's the first move outside London for the post house, which is best known for its drama work on productions including Gunpower, Hard Sun and Top Boy.
The Look's Cardiff base is close to the Bad Wolf film and TV studios and in the same building as fellow post house, Bang Post Production. The plan is for the two facilities to work together on projects. This continues an already established relationship, with The Look and Bang having previously collaborated on productions including Gap Year (pictured) and Requiem.
The Look Cardiff will be hiring employees from the local post community, who will work closely with The Look's Margaret Street facility. Clients based in Cardiff will be able to check conforms, grade reviews, onlines and deliverables in Wales, while the post work is spread across the Cardiff and London offices.
The Look's founder and senior colourist Thomas Urbye told Broadcast: "We've been working on this for some time, speaking to clients and government, and, at this stage, plans [for the facility] are still being drawn up. After two very successful jobs with Bang, we feel confident about offering our services out of the Cardiff Bay Business Centre to high-end productions happening in Wales."
"Clients are often travelling between Wales and London, so we want to allow them, wherever they are, to review the dailies and the post production process," he adds.
The Look's senior producer Dan Marbrook said: "It has long been our ambition to invest in regional talent and the opportunities in Wales make this the obvious place to be. With the help of our local partners and Government we plan to grow talent from grassroots to create industry for the long term."