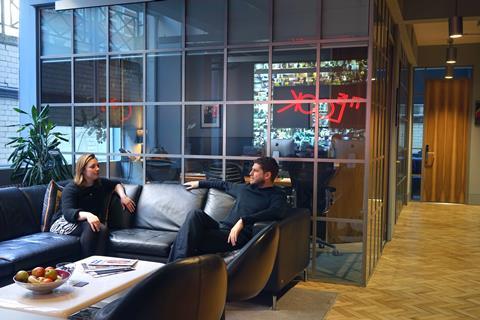 The Look has invested £100,000 in a Colorfront Transkoder, a third SAM Quantel Rio 4K grading system and a Tektronix WFM8300 4K high dynamic range (HDR) scope.
The colour grading and online boutique is using the Transkoder to create deliverables required by the likes of Netflix and Amazon.
"It's recommended by Netflix and means we can export finished productions out of the Rio directly to the Transkoder, which provides a very fast way to push out multiple deliverables at the same time," chief executive and senior colourist Thomas Urbye told Broadcast.
The Look is using the Rio 4K in conjunction with its large Resolve 4K suite and its other Rios, to bolster its online, grading and finishing services in response to client demand. It is also being used for picture fixes, to correct issues that may not have been noticed prior to viewing the content in full 4K.
The Look is currently working on Requiem for New Pictures (BBC and Netflix) and Hard Sun for Euston Films (BBC and Hulu) Gunpowder for Kudos (BBC).
Urbye says 75% of the work coming through the facility is now 4K. It is also seeing an increase in demand for HDR grading.
Recent TV credits include Trust Me, Fleabag, Loaded and The Halcyon.