TVU Producer enables anyone to produce multi-camera video from live events for output to web and social media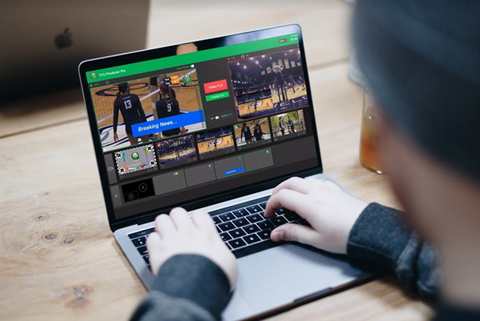 TVU Networks is to launch a cloud based, multi-camera 'production solution' at IBC next month.
Called TVU Producer, and originally demo-ed at NAB, it is designed to enable anyone to produce multi-camera video from live events for output to web and social media platforms, eliminating the need for expensive hardware and software or prior training.
TVU says TVU Producer can cover a wide range of events, from live sports and eGames competitions, through to concerts and religious services.
The launch of TVU Producer comes just weeks after Sony launched its own cloud-based, live production service, Virtual Production, which similarly aims to remove the need for costly infrastructure at live events.
The launch of TVU Producer also taps into growing consumer and broadcaster demand for live content.
"The consumer appetite for live content is strong, however, the cost and complexity involved in covering live, multi-camera events is often a barrier for content producers; as a result, multi-camera productions are often confined to large premium events," said TVU Networks CEO Paul Shen.
Shen added: "With Producer, TVU is providing a flexible, economical and simple to use alternative that can be used by any operator – regardless of training – removing the need for expensive equipment rentals or large headcounts."
The web-browser interface of TVU Producer outputs directly to major social media platforms as well as to virtually any CDN platform.
SDI delivery is supported through a TVU transceiver and the solution also offers a multi-channel IP video switcher, graphics and slow motion replay capabilities.
TVU said TVU Producer has a patent-pending frame-accurate switch technology which overcomes the issue of internet delay.
Up to six live streams can be added at any time from the Producer interface, while any user of an iOS, Android or MacOS device can be added as a live video source by downloading the TVU Anywhere application.
IP-based live video specialist TVU Networks has over 2,500 customers in more than 85 countries.