Calls for 80% cap on tax credits that incentivise inward investment to the UK to be removed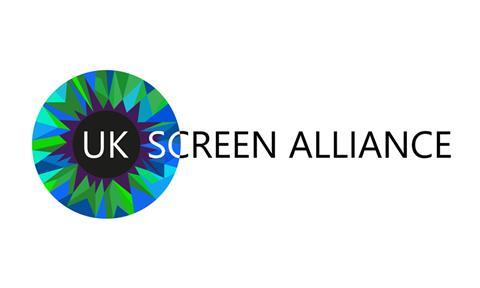 UK Screen Alliance has called on the Government to remove the 80% cap on the various tax credits available to incentivise inward investment to the UK.
The pressure from UK Screen Alliance is in response to some of the findings revealed in the BFI's Screen Business report, which came out today.
The UK Screen Alliance acknowledged that the UK's VFX industry showed steady growth over the period analysed by the report but says that, when combined with other evidence, "a picture emerges of a strong opportunity that is not being fully realised due to the structure of the tax incentives."
The BFI's report reveals the highest ever return on investment to the UK economy from the screen sector tax reliefs. Every £1 of film tax relief generated £8.30 of value for the UK economy and each £1 of high-end TV relief returned £6.44 of value. The report covers 2017 to 2019.
VFX doesn't have a specific tax credit in the UK to incentivise inward investment but can be an eligible expense within claims for the Film Tax Relief (FTR) or High-End TV Tax Relief (HETR), Animation Tax Relief (ATR) or Children's TV Tax Relief (CTR).
The overall UK VFX workforce was estimated at 10,680, of which 5,470 were employed on tax-relief related work.
In 2019, an estimated £363.5m was spent on VFX services in the UK for projects claiming FTR, HETR, ATR and CTR. This was up from £239.8m in 2016 – a growth of 51.6%.
The growth in spending of the whole UK VFX sector was 24% over the years 2016 to 2019 with most of that growth occurring in 2017 (15%).
UK Screen Alliance points out that, when compared to the growth of VFX spending in competitor territories such as Quebec, which grew by 124% over the same period and 88% in a single year (2018), there was a growth of just 3% in the same year in the UK.
"This implies an erosion of the UK's global market share for VFX despite the growth shown in the Screen Business report," says UK Screen Alliance.
Productions can claim 25% tax relief on their UK spending via the FTR, HETR, ATR or CTR incentives. However, the relief is capped once a production has spent 80% of its budget in the UK, so any UK spending beyond 80% receives 0% relief.
UK Screen Alliance says that often this impacts the VFX spending in the UK, which is a part of the production process it describes as "easily transferred to another territory, where further tax incentives can be claimed."
Estimates suggests that over £300 million per year of VFX work is performed outside the UK on productions that have filmed in the UK and claimed UK tax credits.
Neil Hatton, CEO of UK Screen Alliance said: "The 80% cap is written into UK law, but this was to comply with EU regulations to which the UK is no longer bound since Brexit. The cap has never made any sense and disincentivises productions from remaining in the UK for VFX work if they have also filmed here. The UK government should now legislate to neutralise the effect of the cap, which is holding back the UK's VFX industry from achieving its full potential."
William Sargent, CEO of Framestore added: "This is an important report at a key time for the UK. It outlines the major opportunity for new jobs and a larger share of the world spend on content. I hope it is used to drive government policy."
Lucy Ainsworth Taylor, CEO of Bluebolt said: "The BFI Screen report shows a healthy steady growth in our industry, one which is continuing to grow at a rapid pace. Now is an ideal time to revisit the cap on the UK spend, especially with regards to VFX."
Rachael Penfold, director at One of Us added: "The report shows the huge benefit of the tax relief to the UK economy, it's clearly working well. But even when a thing works well, it can and should be improved. The VFX sector, which has been identified as an important element of the UK film industry, is the part of the process that suffers most from the cap. Removal of the cap is a huge missed opportunity. It would prevent the export of large quantities of work overseas. A government which promoted Brexit as a boon to our economy should not retain this throwback to the pre-Brexit era."
Tim Caplan, founder of Union VFX said: "It's a very global marketplace and, post-Brexit, new hubs with good incentives are popping up in Europe to add to the competition. There is a huge opportunity to maintain and grow the UK industry further if we can remain attractive by creating the right conditions for inward investment to continue. If we grow, nurture and support the next generation of talent we are well positioned to continue this trend and remain a world leading hub for VFX."