Industry leaders seek ways to achieve better balance at International Women's Day event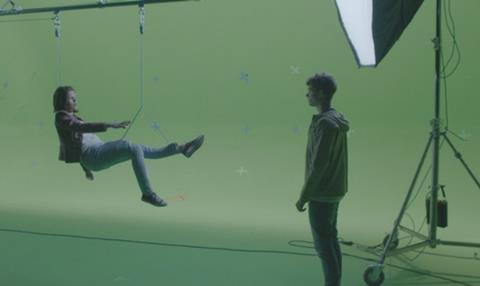 A number of organisations representing the VFX and animation industries came together for International Women's Day last week, to try to tackle a lack of diversity in the sector.
Campaigning groups Animated Women UK, Access:VFX and Animation UK joined forces to arrange a panel to discuss practical measures to encourage a more diverse workforce.
The debate, which took place at The Mill's London HQ, was triggered by diversity figures recently released by The UK Screen Alliance and Animation UK.
These highlighted how the VFX and animation industries, which have a 27% and 40% female workforce respectively, need to "continue to work harder to reach a genuine gender balance", according to event outreach and creative services industry marketing expert Sophie Trainor. "The goal of our event was to formulate an achievable framework for change."
The panel included representatives from high-profile VFX houses Jellyfish, The Mill, Blue Zoo, Union VFX and Framestore, as well as tech company Beam and Norwich University of the Arts.
The discussion covered themes around why gender balance is important to the creative industry and why it's apparently so difficult to attract women to, and retain them in, the sector.
Union VFX creative director and VFX superviser Simon Hughes said: "Everyone has unconscious bias, and we all need to continually self-analyse, challenge our perceptions and judge everyone on the same criteria, which is talent. I think we have been closer to a 50:50 mix in the past – at the moment it's less, which is about the talent pool and the applicants made available to us."
The need for that talent pool to include a diverse mix, and how this has a positive impact on creativity, was emphasised by The Mill creative director Ross Urien. She said: "The creative industry is driven by original ideas, and diversity is important because good ideas don't come from one place."
Beam managing director Noreen Connolly agreed: "The world needs inclusion and awareness regardless of anything – age, sexual orientation or gender. It's better for creativity and performance."
Similarly, Blue Zoo co-founder Tom Box said: "The Industry is booming, and we know we're nothing without the artists – our creative workforce needs collaboration and diversity."
Framestore lighting superviser Claire Michaud added: "When I work on a project, I like to have different perspectives – from men and women, and all nationalities."
No to box-ticking
However, when it comes to how a balanced workforce can be achieved, the panel said there is no place for positive discrimination or box-ticking. Connolly said: "It can be difficult enough to find the right person for a job and no one is in a position to hire on the basis on gender alone. Companies need to throw the net wider and look at other routes in."
A big part of the problem, at least in terms of the gender balance in VFX, begins during formal education. Helen Piercy, animation lecturer at Norwich University of the Arts, said: "The statistics around student registrations for animation and VFX courses are telling. At Norwich, the final year animation course is 60-70% female, while the VFX course is 90% male. However, I'm pleased to say however that the animation stats bring the overall course to 20% more female than male."
"One reason seems to be that animation is seen as more creative and an opportunity to own the entire process, whereas VFX is more technical and you're working with someone else's content," she added.
Michaud said content also plays a role: "VFX-heavy blockbusters have traditionally been targeted at boys, while animated content is seemingly aimed more towards girls."
The panel discussed how there's a need for VFX and animation to become a more obvious career choice for all students and for the industry to develop strong female role models.
"This discoverability element is key, and a lot is already being done around educating children, teachers and parents," said Jellyfish head of development Natalie Llewellyn. "The responsibility is on everyone to have a place in the conversation with students about how to apply what they are learning at school to a potential career, and shepherding them towards the industry."
For those in the early stages of their career, the role of mentor was recognised by the panel as a pathway to success, but formal schemes weren't seen as the only way to get assistance from those within the industry.
Piercy said: "Don't wait for a mentorship scheme to appear. This is your career, it's up to you to reach out to someone who inspires you and ask them to help you."
One area where it was felt real steps forward are being made is in creating a more flexible and appealing working environment. "We are seeing more returnship programmes and flexible working arrangements, which benefit businesses by safeguarding knowledge and creating productive, engaged employees," said Trainor. "However, these aren't industry standard."
Framestore's Michaud said: "I work a four-day week, as do four men in my department, including the head of department. I feel I am respected."
The Mill's Urien added: "My partner and I both work and I negotiated to leave at 4.30pm three days a week to pick up my child. The more of us who do it, the more companies will adapt. But it's important this isn't only for women; dads need it too."
Following the panel discussion, Trainor said things are looking up as the industry moves forward: "The discussions suggest the outlook is very positive, with real-world actions already in play. There is still much to do, but with industry, education and interest groups working together pragmatically, we are seeing tangible rewards."