Reed had been advising the post-production house for the past year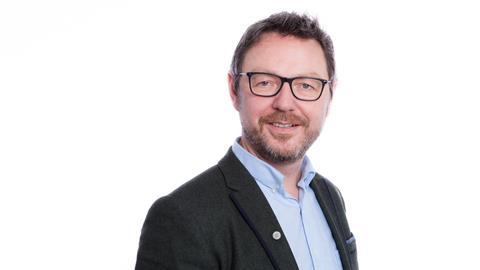 Virtual Post has appointed Yives Reed to the newly created role of commercial director.
Reed had been providing consultancy services to Virtual Post for the past year through his 2017-founded Media Minds company, but will now join full time with Media Minds continuing under director and co-founder Anita O'Donnell.
Reed is a content-servicing specialist who launched a VOD business (VODE) in 2006, which grew over the following eight years to become re:fine group. Re:fine group employed 75 people, and counted the likes of UEFA, Fremantle, and Off The Fence among its clients - it was acquired by Visual Data Media Services in 2014.
Virtual Post founder and CEO, Jon Lee, said: "Having worked closely with Yives for the past year, we know he's an excellent fit on every level and will be invaluable in helping Virtual Post to achieve its full potential and realise its ambitions."
Reed added: "We carried out a root-and-branch review of Virtual Post in 2020, to create a best-in-class remote post production experience for editors and production companies addressing the Covid crisis. It became clear that there is great synergy in the relationship and going full-time was needed to help execute that vision and generate innovative ideas for Virtual Post.
"We're now engaged in intensive R&D to create the next generation of remote post production technology and we hope to share the result of this work with the global post community very soon."