Theo Gluck has joined the company as director of library restoration and preservation.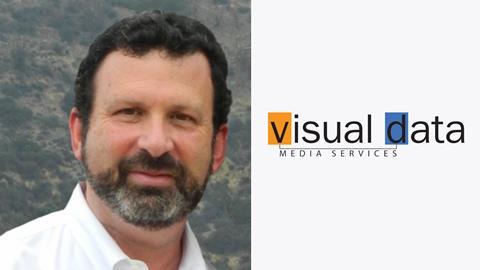 Media services, distribution, and content management company, Visual Data Media Services, has brought in Theo Gluck as director of library restoration and preservation.
Arriving from The Walt Disney Studios, Gluck has been hired with his experience with Visual Data's MatchMaker scanning and Dolby Vision HDR/UHD remastering workflows technologies in mind.
Gluck is also a member of the Academy of Motion Picture Arts and Sciences, and sits on the Academy's Science and Technology Council as well as serving as Chairman of the council's Technology History Subcommittee. He also has affiliations to the Society of Motion Picture and Television Engineers (SMPTE), the British Kinematograph, Sound and Television Society (BKSTS) and the Association of Moving Image Archivists (AMIA).
John Trautman, CEO, Visual Data, said: "As we continue to broaden and enhance our media supply chain capabilities, we will look to Theo, who has been instrumental in establishing the foundation for restoration, to help us engage with the industry and deliver on our mission to provide a truly customer-centric experience."
Gluck added: "Audiences have so many distribution platforms and content viewing options to choose from. That opens the door to new creative possibilities for preserving, presenting and delivering the titles people want to see, and I'm looking forward to working with the team at Visual Data to drive innovation around audience demand for content."
Visual Data Media Services was founded in 1995, and delivers end-to-end media solutions including restoration, remastering, content management, digitization, digital cinema mastering, dubbing, translation, localization and more. It recently partnered with Endeavour Capital, and its US team was recognized with its second consecutive and third overall award as the Netflix Preferred Fulfillment Partner of the Year in 2020.