It will be the first of its kind in a UK film or TV studio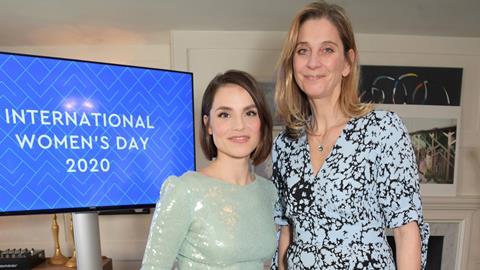 Warner Bros. is to open the first dedicated childcare facility at a UK film or TV studio.
It will be located at Warner Bros. Leavesden Park, next to Warner Bros. Studios Leavesden in Hertfordshire. There will be 45 places available to productions and Warner Bros. staff based at the site.
Announced at an event to celebrate International Women's Day on Sunday, the initiative has been led by co-founders of Wonderworks, actress Charlotte Riley and Mark Radcliffe, and Emily Stillman at Warner Bros.
Founded in 2019, Wonderworks provides childcare to workers in creative industries, such as film and TV. It aims to improve accessibility, affordability, and flexibility of support for families in TV and Film.
Riley said of the announcement: "Our ambition is to set a new precedent within the film industry by providing accessible, affordable and flexible support for families as the standard across film and TV productions through Ofsted registered nurseries."
Senior vice president, studio operations, at Warner Bros. Studios Leavesden (WBSL), Stillman, added: "We are very excited to welcome Wonderworks to Warner Bros. Studios Leavesden and to be able to offer a high quality and much needed childcare facility on site."