Picture and sound post house to open in 2021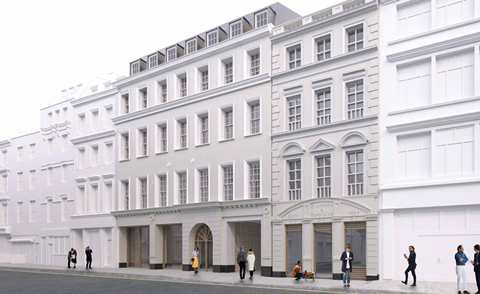 Warner Bros De Lane Lea has revealed plans to open a 25,000 sq ft facility in Soho, to focus on both sound and picture post-production. The studio, which is scheduled to open in 2021, will be based in Ilona Rose House, Greek Street (pictured), which is a Soho Estates project currently under development.
The facility will include grading suites for TV and features, 40 offline editing rooms, an ADR stage and four audio post stages – one of which will be "on a scale to rival those in Hollywood."
30 staff from Warner Bros De Lane Lea will relocate from Dean Street to the Greek Street building, and additional staff will be recruited too.
"This marks a significant growth in our business as we take this opportunity to expand our services for television and feature clients with the introduction of new colour grading facilities thus ensuring we can offer our clients a full range of post-production creative services," explained Kim Waugh, a senior vice-president at Warner Bros.