It has taken a 51% stake in long-time partner WhatSub Pro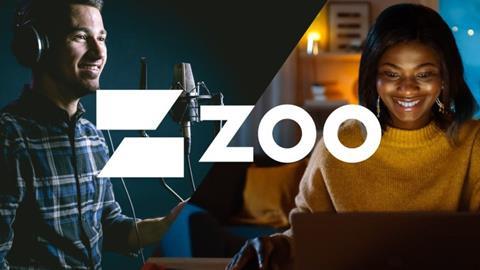 Zoo Digital has opened a Korea hub after taking a 51% stake in long-term partner WhatSub Pro.
WhatSub Pro has partnered with Zoo since 2015, and offers subtitling, dubbing, quality control and media services through both in-house and freelance talent at its Seoul base. It will now operate as Zoo's Korean arm, helping to expand viewership in the country, as well as bring Korean language content to a global audience.
The move aims to take advantage of the growing demand for content from the region. Disney+ plans to create more than 50 Asia Pacific original productions by 2023, and Netflix reportedly spent $500 million (£379.69m) on Korean content in 2021. It also comes shortly after the launch of Zoo Turkey in November 2021.
Stuart Green CEO of Zoo Digital, said: "Korean content is becoming increasingly popular in global entertainment, garnering new audiences due to its high production values as viewers embrace foreign-language shows and movies. Zoo Korea will help our clients create the very best localised versions of this content and capture the imagination of new global followers and fans.
"With this investment, we can meet growing demand from our clients by offering an immediate established presence with a reputation for delivering high quality within the entertainment industry, fully integrated with Zoo's global ecosystem. This makes it easier for global companies to localise their content for Korean audiences, as well as helping local Korean content to reach new audiences around the world."
Jonghyun Oh, managing director of Zoo Korea/WhatSub Pro, added: "Zoo Korea opens up new possibilities for content owners in the region and for the biggest players in global entertainment. With this strategic investment, we will be delivering our extensive local knowledge and dedication to cultural authenticity, now backed by Zoo's global reach and innovative technology.
"With the boom in video streaming services and the growing popularity of Korean content, there is a huge demand for experienced, proven media translators and dubbing artists. Now more than ever, content owners need dedicated talent, and this partnership will enable Zoo Korea to retell stories authentically on a global scale. We're ready to be the go-to provider of Korean-language localisation and media services to the biggest names in the entertainment industry."