A producer and part-time technologist is looking for funding to help develop a simulator that could save productions time and money, as well as train the next generation of gallery directors.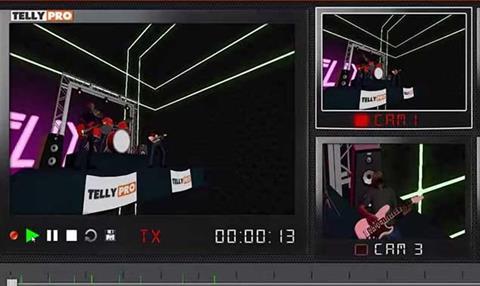 Michael Wilkinson, a senior development producer at Fremantle Media and founder of software firm TellyPro, developed the application, which recreates a studio environment and allows users to play the role of director.
Wilkinson said he started work on the software after reaching the conclusion that gallery directing was "incredibly hard to break into".
He said: "I looked into the BBC's multicamera course but found it prohibitively expensive, with no guarantee of future directing roles becoming a reality. So, being a coder, I started TellyPro Director to fill what feels like a chasm in training opportunities."

Although the Mac and PC software wasn't originally intended for experienced directors, Wilkinson has received feedback and will adapt it for directors working on real shows to "plug in" virtual sets.
Wilkinson has self-funded the development, but is now keen to secure an investor. "The software works and is useable, but there's still a lot more depth to add in terms of gaming elements and variety of scenes. In order to make this possible, the
TellyPro Director: simulator developed to aid training in gallery directing project will need further financial backing," he said.
Wilkinson added that he was particularly keen to work with a TV company that owns multicamera formats that could be replicated in the simulator.
TellyPro develops bespoke hardware and software, such as gameshow control systems for quiz shows, but TellyPro Director is its first product for a wider market.