Exits from Soho and a couple of closures made our list of most-read articles. However, it was a blaze in Bracknell that topped our list.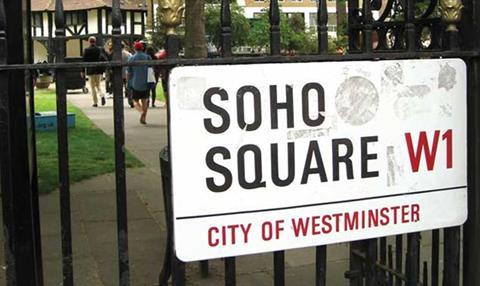 9) Technicolor to close Pinewood Media Services division (March)
"Commoditisation" of the content preparation sector was the reason given by Technicolor for the closure of its Pinewood-based Media Services division.
8) Milk opens Cardiff VFX facility (March)
London-based VFX house Milk opened a second studio in Cardiff to support its growing band of TV and feature film projects.
7) BBC seeks £7.5m post-production partner (February)
A £7.5m contract to run a post-production facility to support the BBC's in-house promo department was up for grabs at the start of the year.
6) The Farm to exit Soho Square for larger central London site (August)
The Farm's departure from its Soho Square base to a new building on Newman Street was announced during the summer.
5) Deluxe to move out of Soho (November)
Later in the year more Soho departures were revealed with the news that Deluxe and its various subsidiaries would exit Soho in favour of a single central London site.
4) Arqiva reviews SNG division and focuses on connectivity (March)
Arqiva confirmed its plans to wind down its SNG (satellite newsgathering) division in favour of providing international connectivity for its broadcast clients.
3) Prime Focus' UK post division to become Blue 2.0 (March)
Prime Focus sold its UK broadcast post-production business to new company Blue 2.0, whose name was a nod to the company's past.
2) BBC S&PP to close Digital Media Services division (October)
There were job losses at BBC Studios and Post Production as the BBC subsidiary announced it was shutting its Digital Media Services division.
1) Massive fire guts NEP Visions' UK base (November)
The article about the fire which destroyed NEP Visions' UK HQ along with a host of OB trucks and millions of pounds worth of kit was our most-read story of the year.