UHD was a theme that dominated our list of most-read stories of the year, with articles about new 4K cameras and channel launches from BT Sport and Sky proving popular with readers.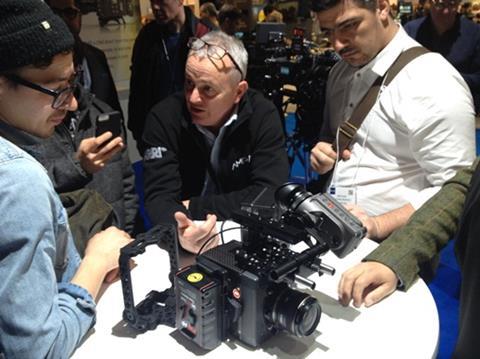 Evidence of the other big themes of the year was also present, from kit adopted by drone operators to a thirst for information about all things IP. But it was a change to the pricing of the broadcast industry's stalwart software that was of most interest.
9) Sky confirms launch of UHD service (November)
After months of speculation, Sky confirmed that it will begin showing UHD content from 2016. It also unveiled a new set-top box that will allow content to be streamed around the home.
7) Broadcast kit vendors form Alliance for IP Media Solutions (December)

As interest in IP gathers pace, towards the end of the year a group of broadcast equipment manufacturers formed a new trade association with the aim of speeding up the adoption of IP-based workflows.
6) Arri unveils mini Alexa (February)
Arri unveiled the Alexa Mini, a compact addition to its Alexa range of devices that has been well received by drone operators.
5) Police sting operation targets kit fraud gang (January)
Police arrested three men in connection with an international, multimillion-pound camera theft operation.
3) Canon unveils 4K-capable C300 MKII (April)
Canon bolstered its EOS range with the unveiling of a 4K version of its C300 camera.
2) BT Sport launches UHD channel (June)
BT Sport launched Europe's first UHD channel, with coverage of the Community Shield match between Chelsea and Arsenal in August its first UHD broadcast.
1) Avid kicks off NAB 2015 with launch of free Media Composer software (April)
Avid kicked off proceedings at NAB 2015 with the announcement that it would launch a free version of its Media Composer software.