Ripping up BBC 6Music's schedule to reflect how listeners felt about David Bowie's death was a reminder of the unique potency of radio, says Paul Rodgers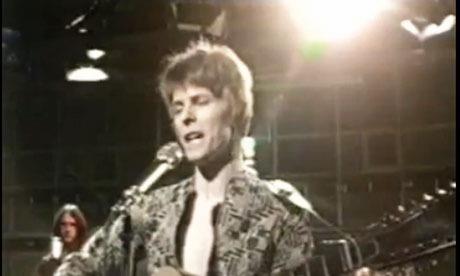 As I write, it is breakfast time, the day after news of David Bowie's death. On BBC 6Music, Shaun Keaveny and Matt Everitt are playing a clip from 2004, in which David talks to Marc Riley about his distaste for the US' homogenising mall culture. The radio is on and I've just learned something I didn't know.
Much is spoken about the changing digital media economy's threat to radio. Music streaming has a purpose and a utility, but radio has a potency that streaming cannot provide and Monday distilled the essence of broadcast music radio.
There is a special fondness for Bowie and his work at 6 Music, whose audience is populated with heartland fans. Listeners in the live moment expected us to be reactive to breaking news, setting the mood and to be emotionally responsive. The station provides music curation and can draw on an archive legacy of breath-taking depth. It's reliable, trustworthy and it's available on demand.
After we heard of Bowie's passing early on Monday, the editorial management team organised and re-arranged resources. Radio can be instantly reactive and we very much saw the station's role as providing a space where listeners could come together to share this moment.
Schedule shake-up
On air at 7am, Shaun Keaveny and Matt Everitt broke the news respectfully and gently, aware that people all over the world were only just waking up to this story. Despite an increasing reliance on social media, it is a prime responsibility for radio broadcasters to tell people what is happening.
The on-air production team checked their sources and made the announcement. (BBC News was able to confirm the story. We didn't want to fall for a hoax).
Finding the right tone and playing the right songs was essential. This might sound easy, but it isn't. Listening to Shaun Keaveny's first link just after 7.08am, you can hear the disbelief in his voice.
Most of our plans for the day were made by 9am, with detail added as the morning progressed.
Tone is the key thing. Radio is an intimate medium. It relies on the human voice, and an inappropriate or insincere tone will be quickly recognised and will jar. It was a source of tremendous public value to be able to rely on such a collection of professionals, who could process their role at the sharp end of things.
Throughout the day, as they spoke the hundreds of thousands of words about the death of this great artist and reflected on his life, you could hear these brilliant broadcasters' close relationship with their audience.
At first, feelings were raw. Listeners' responses shaped our presenters' feelings. On air at 10am, Lauren Laverne spoke of the privilege of being able to share this moment with people.
It was a simple decision to play Bowie throughout almost all the day; listeners virtually demanded it and between 7am and midnight, we played around 120 songs by Bowie and artists closely associated with him. Our music team ensured that there was minimal repetition.
Production teams brought listeners' comments to air, sourcing guests, music and archive to share and stimulate more stories and comment.
Distilling emotions
Emotions were as often celebratory as well as melancholy. We decided to distil this feeling as accurately as we could into an hour-long lunchtime show and in response to requests, our presenters popped up across BBC News and beyond.
Just after 7pm, an audibly moved Marc Riley admitted on air that he almost did not make it in to work, but his personal and heartfelt response in words and music curation strongly resonated with listeners.
It was a day of high emotion that evolved from a sense of disbelief but into, in the words of Gideon Coe, "a celebration of as vital and as brilliant a musician as we'll ever share a planet with".
As I listen now, Matt and Shaun are having a laugh, talking about Bowie making a Lazarus-like return from the dead. Until that happens, we will keep on exploring the music legacy he has left.
Paul Rodgers is head of programmes at BBC 6Music