In The Commute, Waddell Media has taken the mundanity of the morning journey and used it to delve into the daily conversation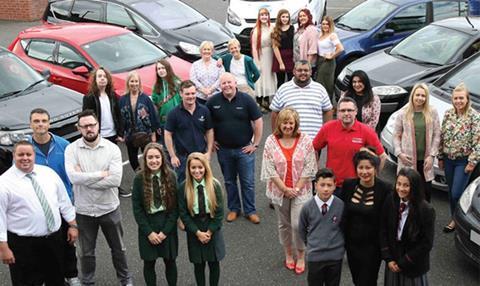 The Commute
Producer Waddell Media
Distributor ITV Studios Global Entertainment
Length 4 X 60 minutes
Broadcaster BBC2 (UK)
The intimate fixed-rig format captures sibling squabbles, political debates and road-rage tantrums as cars up and down the country make their way to school, work and morning appointments.
Co-executive producer Jannine Waddell says the idea was inspired by reality. "If you pull up in traffic and look into people's car windows, you always wonder what they are talking about," she says.
Ensuring the conversations are as authentic as the people having them is key, Waddell says, so casting is crucial. "We wanted to reflect the audience so we went for older, younger, diverse, posh. These aren't actors, they're real people."
The discreet fixed rig often means contributors forget they are being filmed, resulting in unexpected moments. "We had one guy brushing his teeth on the way to work," Waddell says.
It also results in a strong array of entertaining debate as contributors react and discuss world events and news. "You also get a contrast of opinion," co-exec producer David Cummings adds.
"In one car, you'll have someone saying they love Trump and in the next, someone will be calling him an idiot. It brings an element of debate."
Waddell says the format is "easily relatable" and that she would "love to have made it in the US in the run-up to the election".
Mike Beale, director of international formats at ITV Studios, which is distributing The Commute, describes the format as "an extension" of Studio Lambert's hit Channel 4 show Gogglebox.
The universality of the daily commute and the demand for "authentic voices" will help the format travel far, he adds.
"Every territory can make this show. It's a universal truth that we all travel somewhere every day and more broadcasters are looking for authentic people – the past 12 months shows that maybe we're not as attuned to the voice of the people as we thought we were."