COPA90 chief business officer James Kirkham on how modern sports fans are turning social media influencers into world-dominating sports stars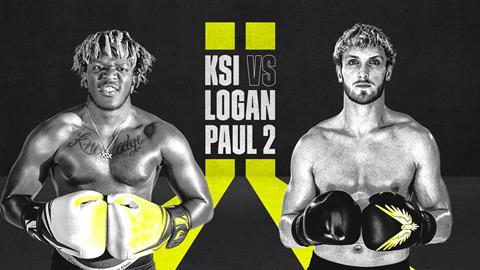 Modern sports fans are the new bastions of power. They're the reason a YouTuber will star in the biggest pay-per-view boxing event of the year. Where once our sports viewing schedule was dictated by men in suits, it's now created by fans who watch and consume on their own terms, using their own meme-based language, and systematically fusing real life with online gaming.
For their first boxing bout, KSI and Logan Paul – the influencers with 40 million followers between them – sold out the Manchester Arena. They are now back for a rematch. The contest is so big that this time it's being played out in LA's Staples Centre, the global home of boxing. It will almost certainly be the biggest pay-per-view bout of the year.
No longer myopic and one-dimensional, sports fans are worldly wise, culturally curious and ethnically diverse. They operate in a universe where fashion and music mix easily with sport; they know exactly what they want to see, and sports impresarios and broadcasters are bending over backwards to give it to them.
Promoter tour de force Eddie Hearn has taken on the KSI-Logan Paul fight and is bringing it to the masses. The deal with DAZN and Matchroom means it will be as slick a production as any of the pay-per-view events that millions of us 'regular' fight fans buy throughout the year, with all the narrative arc and hype that goes with it.
But that's only half the story. To understand the scale and importance of the forthcoming social scrap, we need to know the context and how we got here at all.
Social spat
KSI was a YouTube gamer who became one of the internet's biggest stars, and is now a hero to millions of young people. A social spat led him to his first boxing foray – a brawl in the UK against fellow YouTuber Joe Weller. This led to a follow-up fight against Logan Paul, the controversial US social star who people love to hate.
This WWE level of entertainment made it the perfect event for this era. The build-up was like a textbook dramatic narrative, complete with hype phase, training regimes as social video, public spats converted into GIFs and memes, weigh-in battles, social explosions, press conference disputes, and countless celebrity appearances. All perfect fodder for the insatiable appetites of modern fans.
KSI astutely grabbed the chance to cross over from amateur to professional, from the virtual to the real world. He trained with UFC star Michael Bisping and former world champion boxer Badu Jack, bringing together new audiences by exploiting the crossover of two complementary fan groups.
The Manchester Arena stats speak for themselves. With an incredible 42 minutes' average watch time (23% via Playstation or Xbox), it marked a new dawn of on-demand sporting entertainment; driven by stars whose lives were born and cultivated on games consoles, then consumed again on those same systems.
Almost 20,000 turned up to the arena, more than a million watched live on Twitch and YouTube, and around $11 million was generated overall, according to Business Insider.
Sports snobs might have assumed the 'scrap' wasn't worthy of their attention, but the live stream drew more YouTube views than the Champions League final, and has only ever been beaten by Felix Baumgartner's Red Bull jump.
The bout will have been the first boxing match for many young fans and has taken boxing – and indeed sport – to a different phase.
KSI admits he was overweight, thanks to a sedentary, game-playing lifestyle, but he's now addicted to fitness and has honed himself into the shape of an athlete. With every training session documented, published and broadcast, an audience of 20 million subscribers becomes part of a narrative based on fitness, training and discipline, presenting a substantial opportunity to grow the boxing audience.
In this new chapter of sport, modern sports fans are both the author and the reader. They've driven this from the start, facilitated it through their very specific fandom and engagement, born from a world that fuses gaming, social, sports, and the ebb and flow of social conversation too.
I'm excited to see how it all plays out.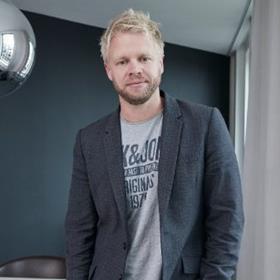 James Kirkham is chief business officer at COPA90